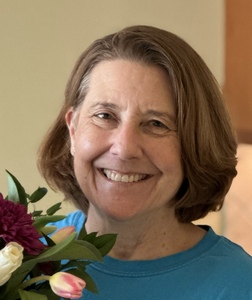 Business Analyst
My Certifications
These are the industry credentials that I've earned.
Other Certificates
DataCamp.com Data Analyst Professional
DataCamp Course Completion
Take a look at all the courses I've completed on DataCamp.
My Work Experience
Where I've interned and worked during my career.
Self employed | Jun 2022 - Present
Data Analyst
• Data Analyst Professional certification on DataCamp.com • Completed Data Analyst with Python track on DataCamp.com. Courses included: Intro and Intermediate Python, Exploratory Data Analysis, Data Manipulation, Joining Data, Introduction to Statistics, Introduction to Data Visualization, Exploratory Data Analysis, Sampling, and Hypothesis Testing. • Completed Data Analyst with SQL (PostgresQL) track on DataCamp.com. Completed courses include: Understanding Data Visualization, Intro to Statistics, Into to SQL, Intermediate SQL, Joining with SQL, Data Manipulation in SQL, PostgresQL Summary Stats and Window Functions, Functions for Manipulating Data in PostgreSQL, Exploratory Data Analysis in SQL, Data Driven Decision Making in SQL, Data Communication Concepts. • Working with a local non-profit organization to provide data analysis for an upcoming presentation • Completed projects about impact of COVID-19 pandemic on Medicare billings, home electrical usage, auto gas mileage trends and fill up locations.
Presbyterian School of Houston | Aug 2016 - Jun 2022
Middle School Math Faculty
• Developed projects, activities, assessments, and rubrics to ensure each student was growing in math proficiency. • Worked collaboratively with students, parents, teachers, staff, and other stakeholders to ensure all students felt seen and heard through personalized feedback, prompt communication, daily tutorial time, small groups, class discussions, and student-led conferences.
Cornerstone Academy | Aug 2007 - May 2016
Middle School Math and Science Faculty
Developed positive relationships with new students and parents every year; developed and delivered curriculum; created assessments, labs, activities, and daily work; accepted into Spring Branch Independent School District program for advancing technology use in the classroom
Shell Exploration and Production Company | Jan 1997 - Jun 1998
Internal Consultant
Internal consultant for process and system changes within E&P. Worked with various leaders in the E&P organization to help them make change more effective and palatable for their teams.
Andersen Consulting (now Accenture) | Sep 1986 - Jan 1997
Senior Manager
Worked on project teams to help various clients plan and implement programs around their upcoming systems or organizational change. Worked in various industries including Energy, Financial Services, Telecommunications, Insurance, and Ship Building. Earlier work includes coding and systems design, supervising programmers and analysts, and managing project teams.
My Education
Take a look at my formal education
Bachelor of Business Administration - BBA, Business information systems; Marketing in Management Information Systems
Texas A&M University | 1986