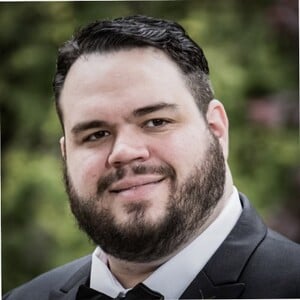 Christopher Kusha
Data Associate
Dev10
My New Course
Introduction to Python
My New Project
Introduction to DataCamp Projects
My New Track
Understanding Data Topics
My New Course
Introduction to Python
Data guru, harnessing the power of information for actionable insights.
DataCamp Course Completion
Take a look at all the courses I've completed on DataCamp.
My Work Experience
Where I've interned and worked during my career.
dev10 | Oct 2022 - Jul 2023
Data Associate
● Visual Metrics & Presentation Dashboards: Generated a 25% increase in stakeholder engagement and understanding by transforming complex data insights into captivating visual narratives and interactive dashboards using Power BI and Tableau. ● Incorporated data-driven insights into impactful PowerPoint presentations, effectively communicating complex information to stakeholders of diverse technical backgrounds. ● Data Cleaning & Analysis: Accelerated data analysis processes by 40% through expert data cleaning and manipulation on massive datasets using SQL Server and Excel. ● Implemented rigorous data quality enhancement measures, resulting in a substantial 30% decrease in analysis errors, significantly improving data accuracy and completeness. ● Dataset Web Scraping: Boosted research capabilities by 40% through proactive expansion of comprehensive and relevant datasets, using Python to gather data through APIs and web scraping, enabling extensive and in-depth analysis opportunities. ● Learning & Development: Designed and engineered an interactive and user-friendly study tool for the data engineering training program, utilizing a Tkinter-based interface in Python.
Self-employed | Feb 2016 - Oct 2022
Poker Professional
● Career Earnings: Earned over $350,000 in career earnings through skillful analysis of opponents and player gaming styles and employing game-theory-optimal strategies. ● Achieved exceptional results in high-stakes tournaments, including earning 27th place in Las Vegas' 2016 World Series of Poker Main Event in a 6,737-player field. ● Profit Optimization & Strategic Decision-Making: Data-driven adjustments contributed to an impressive 40% increase in hourly win-rate within 5 months. Generated $195,000 within 3 years for over 40 investors and stakeholders engaged in profit-sharing agreements. ● Data Analytics: Conducted meticulous data analysis on playing habits, KPIs, and performance metrics, benchmarking against industry professionals and adapting strategies.
College of Staten Island, City University of New York | Nov 2009 - Feb 2018
Adjunct Mathematics Professor
● Data-Driven Education: Performed rigorous statistical analyses to evaluate the effectiveness of various teaching approaches, ensuring data-driven improvements in lectures and workshops. Resulted in improving the overall program passing rate to 85% within 2 years. ● Program Optimization: Developed and refined the Intermediate Algebra curriculum by implementing data and technology to foster higher student engagement, resulting in an 8% increase in average test scores.
College of Staten Island | Nov 2009 - Jun 2012
Mathematics Tutor
My Education
Take a look at my formal education
Bachelor of Science - BS, Mathematics in Mathematics
City University of New York-College of Staten Island | 2009