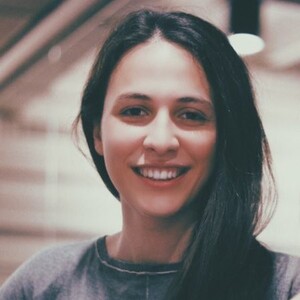 Ecem Cepniler
Data Analyst
NYC DCAS
My New Course
Introduction to Python
My New Project
Investigating Netflix Movies and Guest Stars in The Office
My New Workspace
Copy of K-Nearest Neighbors (KNN) Classification with scikit-learn tutorial
My New Course
Introduction to Python
Analytical virtuoso, transforming data noise into harmonious insights.
DataCamp Course Completion
Take a look at all the courses I've completed on DataCamp.
My Work Experience
Where I've interned and worked during my career.
Vintage Food Corporation | Jun 2019 - Jun 2020
Business Developer
As a business developer at a multimillion-dollar international US-based company, I led a team of three. • Assisted current 182 customers in NYC Area • Collaborated with sales and marketing departments to support client acquisition. • Pitched ideas for business development to executive team and gave in-depth presentations to clients using effective public speaking skills. • Created reports and presentations detailing business development activities. • Completed and submitted monthly and yearly reports to support executive decision making. • Scheduled and implemented product promotions in accordance with available inventory and staff resources. • Worked with existing customers to increase purchases of products and services. • Increased sales revenue 22% yearly in a highly competitive NYC Market
LC Waikiki | Jun 2017 - Aug 2017
Digital Marketing Intern
Worked with social media marketing team to • Created engaging content for Pinterest, Facebook, and Instagram. • Designed and presented social media campaign ideas. • Implement Key Performance Indicators (KPIs) for each social media campaigns • Develop and understand digital marketing strategies that will meet goals& objectives • Analyzed social marketing metrics such as CTR, CPC, CPM • Learn to track and report campaign performance results. • Prepared weekly updates and reports to track growth and success rates of marketing campaigns. • Monitored web traffic to analyze website performance.
My Education
Take a look at my formal education
Master of Science - MS, Business Analytics in Data Analytics
Baruch College | 2024
International Business Certificate in Finance and Investments, Finance and Investments
Baruch College | 2021
Bachelor's Degree, Business Management
State University of New York at New Paltz | 2019
Bachelor's Degree, Business Management
Istanbul Technical University | 2019