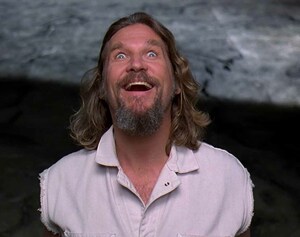 Campaign Analyst
Merkle
My Certifications
These are the industry credentials that I've earned.
DataCamp Course Completion
Take a look at all the courses I've completed on DataCamp.
My Work Experience
Where I've interned and worked during my career.
Merkle | Aug 2021 - Present
Marketing Campaign Associate
- Exploring and developing database. - Translating business requirements into data segmentation. - Investigation SQL: GDPR compliance, cleaning database and amending consents. Marketing Campaign management: - IBM Unica Campaign. - Building multi-channel campaigns automation in order to deliver personalised messages. - Setting-up emails with tracking in Google Analytics.
Piñol Sanjaume PISAN, SL | Jan 2018 - Apr 2021
Architectural Designer & Project Manager
- Actively developed projects of significant scale with a team of over ten engineers and architects. - Created scale drawings and graphical images of structures before construction. - Implemented personal vision to create competitive designs. - Managed €1.000.000 budget buildings during construction. - Influenced design ideas to the firm and participated in collaborations between staff of other companies. - Prepared contract documents and descriptive memories for private contractors and city councils.
Garatti e Canepa architetti | Apr 2016 - Nov 2016
Architectural Designer & Researcher
- Managed the restoration project "Schools of Arts -ISA-" in Havana. - A project with over 60 years and a historical, social, and artistic value for the Cuban capital. - Redesigned and tweaked details of the final proposal for the construction and rehabilitation of the Music School. - Associated directly with the lead designer of the schools back in the days, the architect Vittorio Garatti.
Colysink.D | May 2012 - May 2016
Co-Founder, Illustrator - Designer
- Co-Founded a very small company that focused on conceptual design. - Explored different areas of digital art.
TEN Arquitectos | May 2012 - Sep 2012
Research Collaborator & Urban planner
- Full collaboration with the "Ten Arquitectos" team while selecting the location for the first Guggenheim Museum in Latin America. - Analyzed several areas of the city to select and develop a conceptual project and theoretical ideas. - The capital was one of the chosen cities for the analysis and proposals but not for the final project.
My Education
Take a look at my formal education
Full Data Science/Analytics Bootcamp in Data
Ironhack | 2021
Master of Architecture - MArch, Architecture and Society in MArch
Politecnico di Milano | 2017
Bachelor's degree, Architecture in BArch
Politecnico di Milano | 2013
Bachelor's degree, Architecture in BArch
CUJAE | 2012