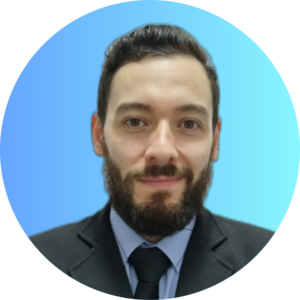 Student
University of London | Recife, Brazil
My Certifications
These are the industry credentials that I've earned.
Other Certificates
Google Professional Certificate Data Analyst
DataCamp Course Completion
Take a look at all the courses I've completed on DataCamp.
My Work Experience
Where I've interned and worked during my career.
Freelance | Feb 2010 - May 2022
Programmer
• Website development for a candidate for councilor. I improved the quality of the code allowing a better indexing. Visits to the website increased by 150%. • Website development and SEO for a candidate for deputy. 1000% increase in traffic by the end of optimization and we achieved 30% more appearances in the media. • Videos and social media tag for a regional council candidate. ** SPORTS ** • I developed an application to track the progress of my clients. My clients' satisfaction improved by having access to all their data online. • I developed an application for the assessment of my clients that measure HR, maximum strength and recommending the best training. This saved me +100 hours of work per month. • I participated in a team in which we developed a web application for the registration of referees and their evaluations for the handball federation. Saving many hours of work that previously had to be done manually. ** BUSINESS ** • We developed a web application for a car wash that allows the management and payment of the service. • I did a branding work for a fitness centre in Toronto. The online conversion rate increase in 56%.
Androides | Jan 2021 - Mar 2022
Dataprogrammerer
Web development, branding and data tracking for various companies. In the projects I participated in, we increase the average online sales of our clients by 30%
FitBalance | Jan 2017 - Nov 2021
Web Programmer
• Website development. Improve SEO by 236% and online conversion rate by 200%. • Applications development. I created an app that tracks client progress, calculates heart rate, and recommends appropriate training. This saved at least 10 hours a week from our coaches.
My Education
Take a look at my formal education
Bachelor's degree, Economics
University of London | 2025
Bachelor's degree in Economics and Finance
The London School of Economics and Political Science (LSE) | 2025
Preparador Físico 
Universidad Santo Tomás (CL) | 2010
Pedagogía en Educación Física 
Universidad Nacional Andrés Bello | 2007