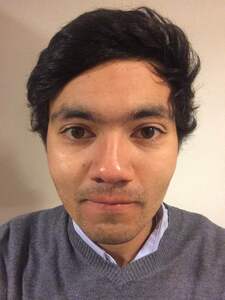 Owner
Market of Waste | Canadá
My New Certification
Data Analyst Associate
My New Course
Introduction to Python
My New Project
Dr. Semmelweis and the Discovery of Handwashing
My New Certification
Data Analyst Associate
Analytical daredevil, fearlessly diving into the abyss of data complexity.
My Certifications
These are the industry credentials that I've earned.
Other Certificates
Data Camp Associate Data Analyst
DataCamp Course Completion
Take a look at all the courses I've completed on DataCamp.
My Work Experience
Where I've interned and worked during my career.
Market of Waste | Dec 2020 - Jan 2022
Data Analyst
Responsible for collecting information from different clients and consumers, as well as the waste to be treated in the different recyclable and recoverable waste disposal centers. Weekly analysis of user metrics, focusing on their activity. Cleaning, transformation and analysis of data for subsequent presentation of results. Frequency analysis to understand patterns in "likes" over days, weeks or months. Detailed user analysis to identify notable trends and behaviors. Exploratory data analysis and pre-processing of these to improve their quality and usefulness.
Resiter S.A. | Feb 2017 - Mar 2018
Environmental Engineer
Manage the fulfillment of contracts, implementing and directing operations in accordance with the established and standards of Empresa Resiter. Develop the business, capturing customer needs or develop new services. Design, Development, Imrmentation and establishment of waste recycling and recovery programs, recycling and circular economy at the industrial level and residential lines, framed in the Fomento AL Recycling Law. In charge of operation and operation of Kimberly Clark production plants, Doñihue-Agrosuper S.A. Foods, Sky Chef, Loreal Distribution Center-South Gate, Unilever Plant. Budget line development framed in the fulfillment of objectives and goals. Lead service provision and operation, Ensure Profitability and Projection Project resources and operations Advise the manager and the board on waste Lead and maintain the work teams, managing and managing the staff 14 people in charge
Neaphisis | Mar 2015 - Jan 2017
Environmental Engineer-Head Department Waste Department
Head Department Waste Department Experience in environmental management and waste project management, with a main interest in integral waste management and valorization of these, experience in project management, proposal management, obtaining financing, design, implementation and administration of recovery, recovery and recycling programs of waste. Experience in leading multidisciplinary work teams in mining and waste management. Scrap and non-hazardous waste management project, Antofagasta mineral. Scrap removal management, preparation of reports, development of performance indicators, management and control of management plans. Coordination with metals companies. Preparation of waste management plans Development of integrated solid waste management plans
Upcycling Plant , La Granja Council | Jan 2013 - Jan 2015
Environmental Engineer-
My Education
Take a look at my formal education
Environmental Engineer in DuocUC
Augusto D'Halmar | 2013
About Me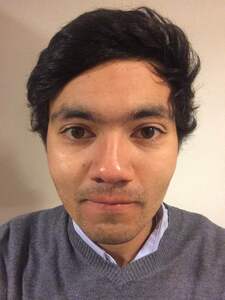 Environmental Engineer with vast experience in waste management, who has always loved data and python coding