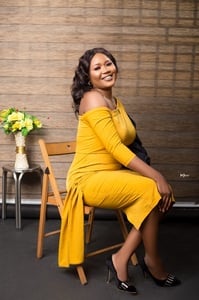 Data Scientist
Data Scientist --Awesome Data Analytics Global Concept
My New Certification
Data Scientist Associate
My New Course
Introduction to Python
My New Track
Tableau Fundamentals
My New Certification
Data Scientist Associate
Data explorer, uncovering insights in the digital wilderness.
My Certifications
These are the industry credentials that I've earned.
DataCamp Course Completion
Take a look at all the courses I've completed on DataCamp.
My Work Experience
Where I've interned and worked during my career.
Awesome Data Analytics Global Concept | May 2021 - Present
Data Scientist
DATABASE MANAGEMENT • Extract data from SQL and NoSQL DATA CLEANING & PREPROCESSING • Clean authentic, messy datasets REGRESSION & CLASSIFICATION MODELING • Built predictive models for regression and classification DATA VISUALIZATION • Created compelling visualizations to explain data characteristics and model performance ETHICS IN MACHINE LEARNING • The ethical implications of deploying models in the real world and the environmental impact of machine learning models BUSINESS INSIGHT & INTELLIGENCE • Applied machine learning to business problems I access data from files, SQL and NoSQL databases and APIs, explore and clean data, create functions and ETL pipelines to prepare training sets. I have built machine learning models for supervised and unsupervised learning tasks, and have created visualizations to explain data characteristics and model predictions for non-technical audiences.
Access Bank Plc | Mar 2019 - May 2023
Relationship Officer
Access Bank School of Banking Excellence | Sep 2018 - Feb 2019
Graduate Trainee
Onna Peoples High School, Abat, Onna LGA, Akwaibom state. | Jan 2017 - Apr 2018
NYSC Primary Assignment, Geography teacher
Geography Teacher SSS 1-3
My Education
Take a look at my formal education
Applied Data Science Lab
WorldQuant University | 2023
Associate Data Scientist , Data Scientist
DataCamp | 2022
Ada Global Academy (Affiliated with LISA 2020 University of | Invalid Date
Professional , Data Scientist
Colorado Boulder USA) | 2022
Master of Business Administration - MBA, Business Administration and Management, General
University of East London | 2022
CIBN intermediate level, Banking, Corporate, Finance, and Securities Law
Access Bank School of Banking Excellence | 2019