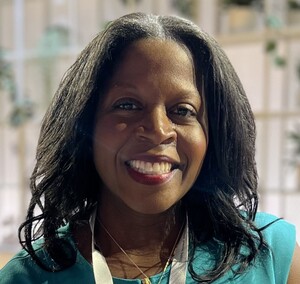 Data Scientist
Riverside Management Group
My New Course
Introduction to Power BI
My New Course
Introduction to Power BI
Analytical maestro, orchestrating symphonies of insights with precision.
My Work
Take a look at my latest work.
Authored Curriculum
Take a look at the content that I created on DataCamp.
My Most Recent Course
Introduction to Financial Statements in Power BI
4 hours
13 Videos
38 Exercises
702 Learners
My Certifications
These are the industry credentials that I've earned.
Other Certificates
Finra Series 7
Finra Series 66
DataCamp Course Completion
Take a look at all the courses I've completed on DataCamp.
My Work Experience
Where I've interned and worked during my career.
STEM Educational Institute | Mar 2021 - Present
President and Founder
The Graduate Center, City University of New York | Aug 2019 - Present
Faculty and Doctoral Student
United States Olympic Committee | Dec 2017 - Present
Athlete Education Career Program (ACE) Mentor
As a former Varsity Sprinter in the UAA division and competitor in the Master's Division, I work with athletes to transition their careers.
Columbia University in the City of New York | Dec 2017 - Aug 2019
Interim Academic Director, Wealth Management
Riverside Management Group | Mar 2017 - Present
Managing Director
Riverside Management Group is a merchant banking boutique founded in 1996 which provides financial advisory services to companies, funds and entrepreneurs.
Columbia University in the City of New York | Feb 2016 - Dec 2017
Executive Director of Business Development
CNBC | Apr 2014 - Present
Power Pitch - Panelist
Goldman Sachs Asset Management | Jul 2010 - Feb 2016
Private Wealth Advisor - Investment Management Division
Johnson & Johnson | May 2009 - Aug 2009
MBA Finance Leadership Development Program
Apax Partners | Jan 2005 - Jan 2008
Investment Management Associate
Cablevision | Jan 2004 - Jan 2005
Legal Financial Assistant
Euro RSCG | Jan 1997 - Jan 2000
Pharmaceutical Advertising Associate
My Education
Take a look at my formal education
Ph.D. in Strategic Management.
The Graduate Center, City University of New York | 2024
MBA, Finance - Corporate Valuation and Modeling
Columbia Business School | 2010
BA, Chemistry - Dean's List
Emory University | 2001
Choate Rosemary Hall | 1996