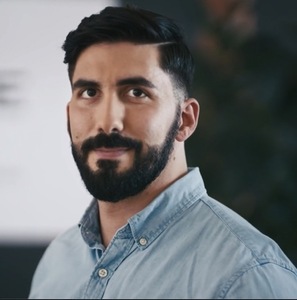 Team Lead Performance & Analytics
Zalando SE
My New Course
Forming Analytical Questions
My New Course
Forming Analytical Questions
Data wizard, conjuring insights from the depths of complex datasets.
My Work
Take a look at my latest work.
Authored Curriculum
Take a look at the content that I created on DataCamp.
My Most Recent Course
Data Fluency
2 hours
12 Videos
35 Exercises
750 Learners
DataCamp Course Completion
Take a look at all the courses I've completed on DataCamp.
My Work Experience
Where I've interned and worked during my career.
Zalando | Jan 2023 - Present
Team Lead Data Analytics - Platform Experience & Merchant Performance
Assigned additional responsibility to cover analytics for the new Commerce Services business unit (8 head level teams) and to lead a bigger analytics team.
DataCamp | Jan 2023 - Apr 2023
Online Course Instructor
Developing courses for Data Science & Analytics to help and inspire other professionals to advance their data skills and their careers.
Zalando | Oct 2020 - Jan 2023
Team Lead Performance & Analytics
- Focusing on improving the platform, customer and merchant experience with data analytics at the Zalando Marketplace. - Building a high performing analytics team from scratch to foster a data driven strategy. - Enabling data driven decisions by providing descriptive, diagnostic, predictive and prescriptive analytics. - Enabling data literacy across the organisation.
MSX International | Mar 2019 - Oct 2020
Lead BI / Data Engineer
Digital Innovation Hub - Worked along with Boston Consulting Group (BCG) in a start-up and very dynamic environment to deliver an AI-based product that aims to disrupt the automotive industry. - Taking the role of the analytics lead, defined and delivered the analytics roadmap for the new product. - Developed complex and state of the art dashboards using Tableau and React/echarts - Conducted deep dive data analysis using Python. - Developed ETLs and optimised data views on various databases such as Oracle, AWS Redshift and Azure Postgres/MySQL - Managed weekly operational calls with clients and defined KPIs to continuously monitor the AI models performance and improve processes through analytics. - Interacted with clients to develop data understanding and create data schema mapping. - Involved in important product POCs with the largest automotive companies by preparing and delivering presentations showing the estimated ROI and demoing the product.
MSX International | Apr 2018 - Mar 2019
Business Analytics Consultant
- Delivered business analytics to the largest automotive companies as a consultant and BI developer. - Interacted with external Business Clients to understand their business and reporting needs, including the identification of metrics and KPIs. - Designed data flows to ensure automated and secure data transfer and ETL of external client data - Prepared and manipulated data in order to create views to meet the reporting requirements with the use of Oracle SQL developer and other analytics tools such as R, Knime and Dremio. - Developed high quality rich interactive visualizations / dashboards with Tableau to deliver client requirements. - Liaised with vendors and conducted testing to implement a new 'Data-as-a- Service' platform for the company. - Mentored and trained data analysts internally and from client side globally
Hutchison Ports UK | May 2017 - Apr 2018
Management Information Analyst
- Responsible for delivering Business Intelligence requirements to the business - Designed, developed and tested from scratch the main database of the company with MS SQL Server by Extracting, Transforming and Loading the data into tables that could be used by Power Users to analyse data and enable report development. - Liaised with BI vendors to identify the most suitable BI & Analytics platform. Facilitated in the purchasing of licences and introduced the new tool (Power BI) to the business. - Conducted training to the users on the use of the new BI tool and developed training material - Developed complex reports and dashboards with Power BI with interacting visualisations based on the user requirements. These reports were published into the cloud for access by the executive team and top management.
Hutchison Ports UK | Oct 2015 - May 2017
Operations Analyst
- Worked in various operational and process improvement projects as a Lean Six Sigma Black Belt / conducted experiments / analyzed data / identified bottlenecks and developed Business Cases to support new investment ideas - Analyzed processes via data analysis and recommended improvement solutions - Developed automated real-time reports using Excel through automating data extraction and using VBA/SQL queries to improve operational visibility in the Operations department.
National Guard of Cyprus | Jul 2008 - Jul 2010
Soldier
My Education
Take a look at my formal education
Master of Science (MSc), Supply Chain and Logistics Management
University of Warwick - WMG | 2015
Bachelor of Science (BSc), Shipping, Finance and Commerce
Cyprus University of Technology | 2014