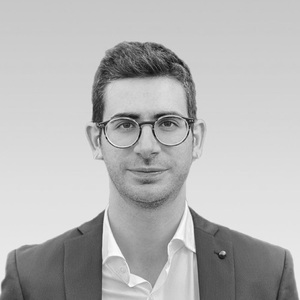 Mirko Leccese
Big Data Analyst
Università degli Studi di Milano
DataCamp Course Completion
Take a look at all the courses I've completed on DataCamp.
My Work Experience
Where I've interned and worked during my career.
iCubed | Mar 2022 - Present
Big Data Analyst, AI & ML, Data & AI
Università degli Studi di Milano | Oct 2020 - Mar 2022
Mathematics Tutor
Tutoring activity in Mathematics to first-year students from the Faculty of Pharmacy (frontal teaching, exam preparation, tutoring)
Università degli Studi di Milano | Oct 2018 - Feb 2022
Doctoral Student
Study of the H adsorption energetics on polycyclic aromatic hydrocarbons (PAHs) with computational methods based on density functional theory (DFT), in connection to their role in the Interstellar Chemistry. Investigation of the structure and reactivity towards H of curved π-conjugated systems (curved PAHs, graphene grown on SiC) by means of DFT methods. Development of a new mathematical model based on differential geometry to describe curvature in π-conjugated systems. Related activities: data analysis from electronic structure calculations and quantum dynamical simulations; bash scripting and programming with Fortran and Python.
University Paul Sabatier (Toulouse, France) | Oct 2019 - Oct 2019
Visiting PhD Student
Computation of reaction cross-sections of the Eley-Rideal recombination of molecular hydrogen on graphene on SiC by means of a fully quantum Time- Dependent Wavepacket method.
My Education
Take a look at my formal education
Doctor of Philosophy - PhD, Chimica
Università degli Studi di Milano | 2022
Laurea Magistrale LM, Chimica
Università degli Studi di Milano | 2018
Laurea triennale, Scienze e Tecnologie Chimiche
Università degli Studi di Milano-Bicocca | 2015
High School Diploma 
Liceo Scientifico "L. Cremona" - Milano | 2012