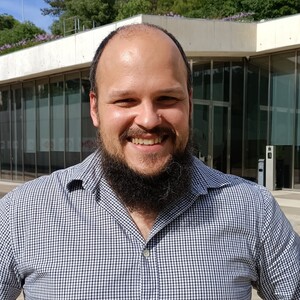 Nuno Miguel Pimentel
R&D Technician
Msc in Civil Engineering by the University of Lisbon UL-IST (Instituto Superior Técnico). Working in the wastewater sector utility Águas do Tejo Atlântco in Lisbon, in the R&D Depatment. | Lisbon
My Certifications
These are the industry credentials that I've earned.
Other Certificates
Rumos - Microsoft Partner 20764: Administering a SQL Database Infrastructure
DataCamp Course Completion
Take a look at all the courses I've completed on DataCamp.
My Work Experience
Where I've interned and worked during my career.
Águas do Tejo Atlântico | Jul 2017 - Present
R&D and Innovation Engineer
AdP - Águas de Portugal | Jan 2017 - Jul 2017
Hydraulic Engineer and Researcher
Hydraulic Engineer and Researcher at the R&D Department
SimTejo | Jan 2013 - Jan 2016
Hydraulic Engineer
Engineer at the Investigation and Development Department. Analysis of Wastewater DryWeatherFlow and Water Quality data and the necessary hydraulics calculations for the daily work.
Instituto Superior Técnico | Jan 2013 - Jan 2013
Laboratory Technician
Perform laboratory tests, on a experimental set-up, to simulate the effect of sulfide in drainage systems. The preparation of the tests requires: the simulation of an effluent with different amounts of sulfides, the collection of test data for water characterization by using multi parametric equipment's for spectral analysis (portal spectrometer "S :: CAN").
CEHIDRO - Instituto Superior Técnico | Jan 2010 - Jan 2011
Scholarship Student
Study of Water Quality and Dry Weather Flow in some Drainage Systems from Lisbon Area. Conducting sampling and related laboratory work necessary for the wastewater characterization (turbidity, TSS, COD, pH, Conductivity, DO, Redox Potencial). Use of the equipment "S::CAN", in the drainage system, for the collection of spectra to characterize the wastewater quality and the equipment calibration.
My Education
Take a look at my formal education
Master's degree, Water Quality and Wastewater Treatment Management and Recycling Technology/Techn...
Instituto Superior Técnico | 2012
Bachelor of Engineering (BEng), Civil Engineering
Instituto Superior Técnico | 2009