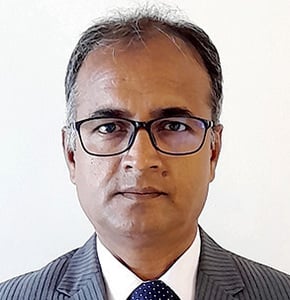 Prokash Chandra Barman
Assistant General Manager
Janata Bank Limited | Dhaka, Bangladesh
My Certifications
These are the industry credentials that I've earned.
Other Certificates
West Virginia University Forensic Accounting and Fraud Examination
Intuit Certificate of achievement Intuit Bookkeeping Professional Certificate
University of Pennsylvania Fintech: Foundations & Applications of Financial Technology
International Qualifications Network Global -UK Qualified Internal Auditor
AccountingCoach Bank Reconciliation Certificate of Achievement
AccountingCoach Adjusting Entries Certificate of Achievement
Janata Bank Staff College, Dhaka, Bangladesh. Foreign Exchange and International Trade Finance
ACCA-UK ACCA Applied Knowledge Level
DataCamp Course Completion
Take a look at all the courses I've completed on DataCamp.
My Work Experience
Where I've interned and worked during my career.
Janata Bank Limited (2nd Largest Commercial Bank in Bangladesh) | Nov 1999 - Present
Assistant General Manager
My Education
Take a look at my formal education
Diploma Associate Of The Institute Of Bankers, Bangladesh (DAIBB) in Banking
The Institute Of Bankers, Bangladesh | 2017
Junior Associate of The Institute of Bankers, Bangladesh (JAIBB) in Banking
The Institute of Bankers, Bangladesh | 2015
Master's of Information Science and Library Management in Library Management
Asian University of Bangladesh | 2012
Bachelor of Commerce in Accounting
National University of Bangladesh | 1993