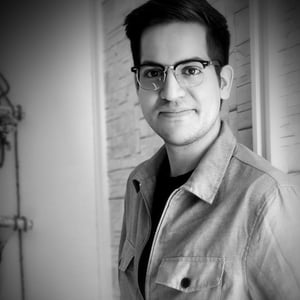 Senior Data Scientist
Chartboost | Guadalajara, Spain
My New Course
Introduction to PySpark
My New Course
Introduction to Natural Language Processing in Python
My New Course
Image Processing with Keras in Python
My New Course
Introduction to PySpark
Experienced Data Scientist with a passion for solving complex problems through Data Analysis and Machine Learning.
My Work
Take a look at my latest work.
Authored Curriculum
Take a look at the content that I created on DataCamp.
My Most Recent Course
Ensemble Methods in Python
4 hours
15 Videos
52 Exercises
7,394 Learners
My Certifications
These are the industry credentials that I've earned.
Other Certificates
SAP Evolved Web Apps with SAPUI5
DataCamp Image Processing with Keras in Python
DataCamp Introduction to Natural Language Processing in Python
SAP Enterprise Deep Learning with TensorFlow
SAP Enterprise Machine Learning in a Nutshell (Repeat)
SAP Spatial Analysis with SAP HANA Platform
SAP Getting Started with Data Science
DataCamp Introduction to PySpark
DataCamp Course Completion
Take a look at all the courses I've completed on DataCamp.
My Work Experience
Where I've interned and worked during my career.
Chartboost | Jul 2023 - Present
Senior Data Scientist
Senior Data Scientist at the DSP team
Goodwall | Oct 2022 - Present
Senior Data Scientist
Goodwall | Oct 2021 - Sep 2022
Data Scientist
Sinch | Apr 2021 - Oct 2021
Solution Architect
Sinch | Nov 2020 - Oct 2021
Data Scientist
DataCamp | Aug 2019 - Present
Course Instructor
Agile Solutions | Jul 2018 - Oct 2021
Data Science Team Lead
Agile Solutions | Jul 2016 - Oct 2021
Data Scientist
SAP | Jul 2016 - Oct 2020
Data Scientist
Universidad Nacional Autónoma de Honduras (UNAH) | May 2015 - Jun 2016
Teaching Instructor
TGF Macaw Soft | Jan 2015 - Dec 2015
ASP.NET Developer with C#
Universidad Nacional Autónoma de Honduras (UNAH) | Jan 2015 - Dec 2015
Web Developer
Universidad Nacional Autónoma de Honduras (UNAH) | Sep 2014 - May 2015
Laboratory Instructor
Nashville School - Valle de Ángeles | Aug 2012 - Jun 2014
Math, Physics, and Chemistry Teacher
My Education
Take a look at my formal education
Engineer's degree, Systems Engineering
Universidad Nacional Autónoma de Honduras (UNAH) | 2017
Bachelor's degree, Bachelor of Mathematics with Computer Orientation
Universidad Nacional Autónoma de Honduras | 2016