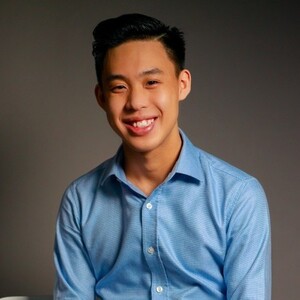 Individual
My Certifications
These are the industry credentials that I've earned.
Other Certificates
Datacamp Professional Data Analyst
DataCamp Course Completion
Take a look at all the courses I've completed on DataCamp.
My Work Experience
Where I've interned and worked during my career.
DBS Private Bank | Aug 2022 - Present
Business Management, Private Banking
• Leveraged Tableau visualization to provide data-driven insights to the Front Office Investment and Advisory business at the bank. • Conducted integration of various data sources to generate business-focused insights. • Served as the code owner for PRISM, an in-house VBA/Macro prospecting tool, by performing regular maintenance and implementing new features. • Led the automation of the PRISM tool using Python through Jupyter Notebook and relevant packages such as Pandas/Openpyxl. • Contributed to the annual scorecard review process, utilizing both qualitative and quantitative analysis techniques.
Bank of Singapore, Asia's Global Private Bank | Dec 2020 - Dec 2021
Business Management Analyst
• Conducted trade data analytics for the bank's Investment and Advisory business units (IAS - Equities, Fixed Income, Foreign Exchange) utilizing T24, Bloomberg EMSX, SSRS, Qlikview, and in-house order management systems to identify resource shortages and technological needs. • Developed headcount and Equities execution decks utilizing Excel and VBA to seek management approval on headcount requests and future operating model, resulting in a revised business model for greater efficiencies and an increment of headcount for the business. • Created data visualizations of business health metrics through Excel and Power BI for intelligence reporting to management. • Conducted vertical review of the bank to identify gaps in processes, procedures, and policies, leading to the revamping of data collection. • Delivered a training module for bank-wide front office education with coordination of materials from IAS execution team. • Maintained and onboarded/offboarded clients on IAS's direct dealing client services. • Updated key IAS procedures and drafted new procedures. • Consolidated materials to provide strategy updates across the bank and managed policies/procedure updates. • Conducted AML name screening with eName reports to ensure compliance with regulatory requirements. • Acted as the code owner for Excel VBA updates and macros ownership. • Developed SharePoint for the team to improve collaboration and document management. • Managed multi-stakeholder communication and cross-department partnerships.
Century 21 Exon Property Pte Ltd | Jan 2019 - Nov 2020
Assistant Manager (International Property)
• Delivered a proposal to streamline knowledge sharing on a digital platform within the company • Researched into operating and marketing strategies by international real estate companies to identify potential opportunities and markets • Sale of 5 international property developments from Malaysia and Thailand • Delivered multiple proposals on cross border marketing between Malaysia properties and Hong Kong/Singapore market • Conduct of independent real estate salesperson sales and purchase work • Financial analysis of clients for sale and purchase of properties • Organise and setting up roadshows for property exhibitions
Outfik LLP | Jan 2016 - Nov 2020
Founder
• Professional Photography and Videography for Events and Real Estate Developers • Developing of marketing materials and content creation for clients • Manage and run Facebook Ads • Manage and run GoogleAds campaigns in English, Simplified Chinese and Traditional Chinese that lead to generating over SGD$ 1 million in Total Revenue for clients • Optimised GoogleAds campaign to 6.52% CTR (vs industry average 1.91%) • Optimised EDM to deliver a better experience and 3.1% CTR (vs industry average 2.5%) • Use of Google Analytics and Facebook business suites to analyse effectiveness of advertisements, capture returning leads and remarketing • Setting up of digital trackers across websites and social media pages to deliver a targeted digital marketing campaign • Website/Landing page building • SEO optimisation • Prototyped a Social E-Commerce Platform
Jobook Singapore Pte Ltd | Oct 2015 - May 2016
Operations/Sales & Administration Executive
• Managed the operations of a Tech Startup in an office of 7 staff • Sourcing of outbound partners and clients • Arrange and conduct meetings for potential partners and clients • Ensure smooth operation and optimisation of the platform by stress testing
My Education
Take a look at my formal education
Bachelor of Science - BS, Business & management
University of London International Programmes | 2018