DataCamp Workspace
Write code, run analyses, and share your data insights
Go from data to insights in seconds, all from the comfort of your own web browser.
Get Started For Free
Whether you're just starting out on your data science learning journey or you're an advanced data scientist, with Workspace, the possibilities to analyze data are endless.
Workspace supports R and Python, with SQL support coming soon.
Go from learning data science to doing data science
Workspace is a preconfigured integrated development environment (IDE), so you can go straight to writing code and analyzing data. With no software installation required and no need to search for a dataset to analyze, you can apply your coding skills instantly.
Work with
ready-to-use

datasets

With our templates, you can easily create elegant, ready-to-share analyses without having to set up a data tool or search for a dataset to analyze. Workspace provides access to 50+ templates—and we're always adding more—so there's always something interesting to analyze.

Explore Our Templates
Curate
your portfolio
Your published work can be added to your DataCamp profile, making it even easier to create and share your portfolio.
Integrate with
your own data
Seamlessly integrate with leading infrastructure and data providers so you can analyze your existing data. Workspace simplifies the process of connecting to your own data sources.
Create captivating
visualizations
Communicate your insights with easy-to-interpret visuals. Whether you're looking to create bar charts or multi-dimensional time series plots, Workspace has you covered. Workspace supports all Python visualization libraries.
Share your work

with one click

Through our one-click publishing tool, easily share your work with a URL that's unique to your workspace. You're also in control of who gets to see your work.
Security
Protecting your data is a top priority. DataCamp is ISO 27001:2017 verified and we implement safeguards to secure all content. For more information on our security procedures click here.
Coming soon
Collaboration
Like learning data science, doing data science should be easy and collaborative. With Workspace, we're just getting started. We're currently building new features that will make it even easier for data teams to collaborate and share insights.
Ubiquitous access to data tools
We want to enable anyone—from anywhere and on any device—to access data and create visualizations and dashboards from their favorite tools.
Real-time and asynchronous collaboration
Most data science tools used today lack even the most basic collaboration features. With Workspace, our goal is to allow data scientists to collaborate async and in real-time.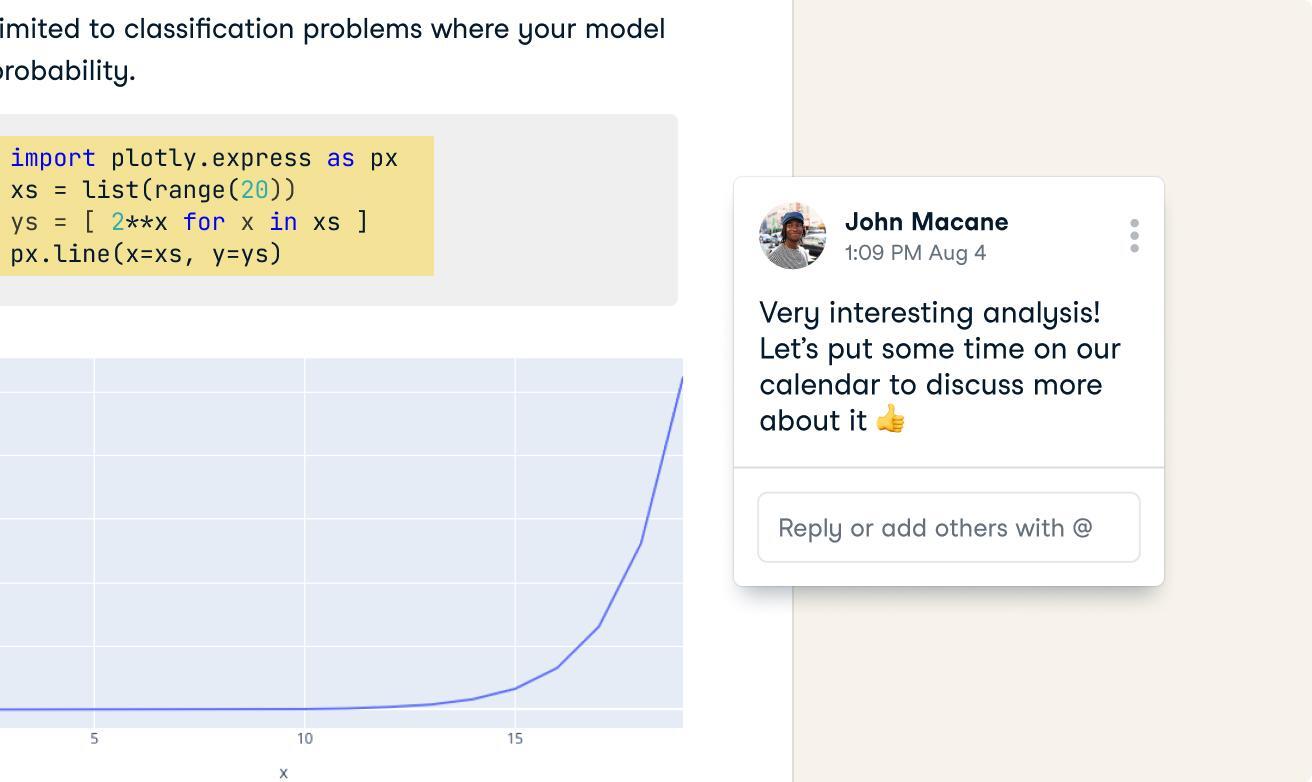 To learn more about how DataCamp is changing the way we do data science, check out this blog post from our CEO Jonathan Cornelissen, who shares his vision for DataCamp Workspace.
What our learners are saying
''Through Workspace, I've been able to apply my learnings and take my skills to the next level.''
Sanjay N, Computer Science Student
''The ability to create a portfolio was the biggest advantage of using Workspace.''
Richard Pallangyo, Data Science Enthusiast
''How amazing is it that through Workspace, you can share your data insights with one simple click''
Rodriguez Ramos, Post Doctoral Researcher