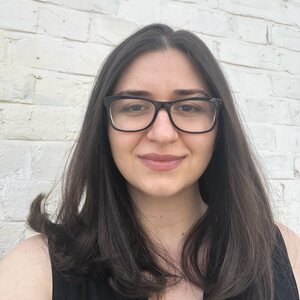 Irina Micov
My New Course
Introduction to Python
My New Project
Introduction to DataCamp Projects
My New Track
SQL Fundamentals
My New Course
Introduction to Python
AI aficionado, dancing with algorithms in the realm of possibilities.
My Certifications
These are the industry credentials that I've earned.
Other Certificates
DataCamp Data Analyst with Python
General Assembly Digital Marketing
DataCamp SQL Fundamentals
DataCamp Course Completion
Take a look at all the courses I've completed on DataCamp.
My Work Experience
Where I've interned and worked during my career.
KAFE PAUZA MEDIA | Aug 2010 - Apr 2022
Founder
HolidayFox | Sep 2020 - Sep 2021
Digital Marketing Specialist
Metamorphosis Foundation | Sep 2007 - Jun 2013
Project Manager
Faculty of Law Iustinianus Primus | Mar 2007 - Sep 2009
Teaching Assistant (Online Journalism)
My Education
Take a look at my formal education
Master of Arts - MA in Communication in Communication Studies
Institute for Sociological, Political and Juridical Research | 2012
Bachelor of Arts (BA) in Journalism in Journalism
Faculty of Law Iustinianus Primus | 2006