Case Study: HR Analytics in Tableau
Explore HR data analysis in Tableau with this case study.
Start Course for Free
3 Hours
4 Videos
19 Exercises
Loved by learners at thousands of companies
---
Course Description
Analyzing HR Data in Tableau
In this Tableau case study, you will explore a dataset for a fictitious software company called Atlas Labs. This course focuses on helping you import, analyze and visualize Human Resources data in Tableau. Building on your existing knowledge of the platform, you'll learn how to effectively work with Tableau using example data.
Visualize What Impacts Attrition
You'll carry out exploratory data analysis and will use calculated fields to help build powerful visualizations. You'll finish your analysis by diving deeper into attrition and what factors impact attrition. This analysis will help the organization determine what action it will need to take to retain more employees.
Summarize Your Findings in a Dashboard
We'll finalize the case study by making design changes to our Tableau dashboard that provides a clean, branded design.
Preparing Data and EDA

Free

In this chapter, you'll start by bringing all your data into Tableau and building relationships between tables. Once your data is ready, you'll start by rolling your sleeves up and doing some initial exploratory data analysis on general HR trends.

Analyzing Demographics and Performance

This chapter is about using your Tableau skills to build custom visuals that you can use throughout your dashboard. Atlas Labs would like some answers on its employee demographics and performance. Luckily, they have you on their team as a data analyst to help them explore their data further.

It's almost time to deliver your report to the key stakeholders at Atlas Labs. In this final chapter, you'll be focusing on delivering insights on attrition and what factors affect employee retention. Finally, you'll be cleaning up the overall layout of the dashboard to create a user-friendly, clean, and branded experience.
Collaborators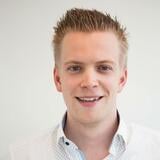 Jess Ahmet
Content Developer at DataCamp
Jess is a Content Developer at DataCamp. Prior to joining DataCamp, she worked in various analyst roles within healthcare and most recently online gambling. She has a passion for education, data, and business which she has been able to combine in her role at DataCamp. Outside of work, you can often find her in front of a TV watching Soccer and Formula 1.
See More
What do other learners have to say?
Join over
12 million learners

and start Case Study: HR Analytics in Tableau today!