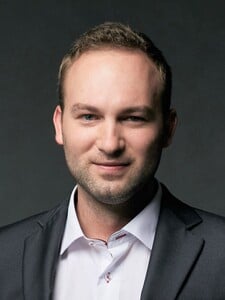 Marek Malý
Data Scientist
Freelance
My New Course
Supervised Learning with scikit-learn
My New Course
Machine Learning with Tree-Based Models in Python
My New Course
Machine Learning for Business
My New Course
Supervised Learning with scikit-learn
Data detective and data model trainer
My Certifications
These are the industry credentials that I've earned.
Other Certificates
IBM Python Data Science Program
DataCamp Course Completion
Take a look at all the courses I've completed on DataCamp.
My Work Experience
Where I've interned and worked during my career.
Experimentador | Jan 2022 - Present
Data Scientist
Focused on Design of Experiments, Analysis of Variance, Hypothesis Testing, Confidence Intervals, Variance Component Analysis, Exploratory Data Analysis.
Vinolok | May 2017 - Aug 2023
Innovation Specialist
I worked at Vinolok which is world-wide unique producer of glass closures for wines, spirits, bottled water and oils. My responsibility is development of the sealing ring. I lead and perform trials and tests of the sealing ring. I designed tests also for new closure decorations and packaging materials. I provided technical support to customers and guided international partners through the production. I also lead autonomous team which was solving projects towards enhanced sustainability.
Zentiva | Nov 2014 - Apr 2017
Trainee Technologist
I was a trainee at the Production Department of Solid Dosage Forms and later I worked at the Production Department of Highly Potent Drugs. I also experienced short-term rotations in various departments such as Quality Control, Quality Assurance and Process Development of Active Pharmaceutical Ingredients. - I was creating and administrating documentation such as standard operating procedures or batch records with reference to Good Manufacturing Practise - I was part of trouble-shooting team within the technological field - I was participating in projects of setting new technologies into the production plant - I was optimizing the production by applying LEAN culture and tools
Bio Pappel SAB de CV | Jul 2016 - Sep 2016
Trainee in Quality Control
I attended practical training in Centauro plant provided by IAESTE exchange programme. Bio Pappel is the biggest producer of paper in Latin America. I experienced short-term rotations in various departments like: reception of the fibers, purifying of pulp, process control, production of the kraft paper. I created regulatory documentation for specific laboratory tests in both English and Spanish. Most of the time I used to working in the laboratory of Quality Control, where I was testing samples of paper coming from the production in various exams such as: - testing of refined pulp for freeness - clasification of pulp by length of fibers - Cobb test for absorption of water - ring crush test and CMT - Scott-Bond test - Mullen test - test for rip and tensile strength - tonality of colors - porosity
My Education
Take a look at my formal education
Bachelor's Degree, Technical Teacher Training
University of Chemistry and Technology in Prague (UCT Prague) | 2017
Master's Degree, Technology of Organic Compounds and Chemical Specialties
University of Chemistry and Technology in Prague (UCT Prague) | 2015
Product and Process Design Concepts in (Bio)Chemical Industries
Technische Universiteit Delft | 2014
Chemical Engineering
Universitat Politècnica de València (UPV) | 2014
Bachelor's Degree, Chemistry and Chemical Technologies
University of Chemistry and Technology in Prague (UCT Prague) | 2013