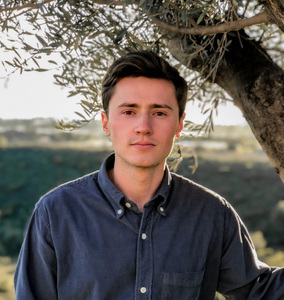 data analyst
City Of Boston | Boston
My New Certification
Data Analyst Professional
My New Course
Analyzing Business Data in SQL
My New Project
Investigating Netflix Movies and Guest Stars in The Office
My New Certification
Data Analyst Professional
Data Detective, Revealing the Secrets Within the Digits.
My Work
Take a look at my latest work.
My Certifications
These are the industry credentials that I've earned.
Other Certificates
DataBird DATA ANALYST
DataCamp Course Completion
Take a look at all the courses I've completed on DataCamp.
My Work Experience
Where I've interned and worked during my career.
City of Boston | Jan 2023 - Present
Data Analyst
● Analyzed Boston's budget by sector and interpreted data from various databases to generate insightful reports on how to improve ROI in public spending and maximize resource allocation. ● Conducted thorough reviews of internal reports to identify patterns and discrepancies in the data, helping to optimize their strategies and practices. ● Conducted comprehensive analysis on school safety in Boston, utilizing geospatial density analysis techniques to identify high-crime areas. Developed an interactive dashboard that showcased crime data for each school, leading to the implementation of new security cameras in the most affected schools for enhanced safety measures.
Get Circle | Nov 2021 - Dec 2021
Data Engineer
● Created the pipeline of data between the Get Circle website and the previous data warehouse Provided the startup with uniform and more consistent data extraction to facilitate the ETL process.
Get Circle | Sep 2021 - Nov 2021
Data Analyst
● Collected large & complex data sets from the company and used SQL and Python to unify and harmonize to make it user-friendly. ● Analyze valuable information to give useful business recommendations and increase the performance of their activity. ● Present work done through data visualization software like Data Studio/looker and Tableau software.
Hyatt Hotel | Jan 2019 - Mar 2021
Tennis Coach
Santa Barbara City College | Jan 2018 - Jan 2020
French Tutor
My Education
Take a look at my formal education
Bachelor in economcis/quantitative econometrics
University of Massachusetts Boston | 2023
Bachelor in economcis
University of California Santa Barbara | 2021
Bootcamp in Data Analysis
DataBird | 2021
Associate Degree in Business administration
Santa Barbara City College | 2021