Data Manipulation in SQL
Master the complex SQL queries necessary to answer a wide variety of data science questions and prepare robust data sets for analysis in PostgreSQL.
Start Course for Free
4 Hours
15 Videos
55 Exercises
Loved by learners at thousands of companies
---
Course Description
So you've learned how to aggregate and join data from tables in your database—now what? How do you manipulate, transform, and make the most sense of your data? This intermediate-level course will teach you several key functions necessary to wrangle, filter, and categorize information in a relational database, expand your SQL toolkit, and answer complex questions. You will learn the robust use of CASE statements, subqueries, and window functions—all while discovering some interesting facts about soccer using the European Soccer Database.
In this chapter, you will learn how to use the CASE WHEN statement to create categorical variables, aggregate data into a single column with multiple filtering conditions, and calculate counts and percentages.

Short and Simple Subqueries

In this chapter, you will learn about subqueries in the SELECT, FROM, and WHERE clauses. You will gain an understanding of when subqueries are necessary to construct your dataset and where to best include them in your queries.

Correlated Queries, Nested Queries, and Common Table Expressions

In this chapter, you will learn how to use nested and correlated subqueries to extract more complex data from a relational database. You will also learn about common table expressions and how to best construct queries using multiple common table expressions.

You will learn about window functions and how to pass aggregate functions along a dataset. You will also learn how to calculate running totals and partitioned averages.
Collaborators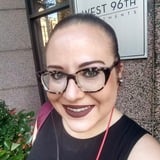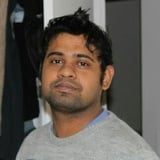 Mona Khalil
Data Scientist, Greenhouse Software
As a senior data scientist at Greenhouse, Mona answers questions related to how the hiring process can be improved to find better candidates quicker and reduce bias in the hiring process. They previously worked in education, marketing, and local government. They also co-host
Bad Methods
, a podcast that brings a fun and interesting lens to critically evaluating science. You can find them on twitter at
mona_kay_
.
See More
Join over
12 million learners

and start Data Manipulation in SQL today!