PostgreSQL Summary Stats and Window Functions
Learn how to create queries for analytics and data engineering with window functions, the SQL secret weapon!
Start Course for Free
4 Hours
12 Videos
44 Exercises
Loved by learners at thousands of companies
---
Course Description
Have you ever wondered how data professionals use SQL to solve real-world business problems, like generating rankings, calculating moving averages and running totals, deduplicating data, or performing time intelligence? If you already know how to select, filter, order, join and group data with SQL, this course is your next step. By the end, you will be writing queries like a pro! You will learn how to create queries for analytics and data engineering with window functions, the SQL secret weapon! Using flights data, you will discover how simple it is to use window functions, and how flexible and efficient they are.
Introduction to window functions

Free

In this chapter, you'll learn what window functions are, and the two basic window function subclauses, ORDER BY and PARTITION BY.

Fetching, ranking, and paging

In this chapter, you'll learn three practical applications of window functions: fetching values from different parts of the table, ranking rows according to their values, and binning rows into different tables.

Aggregate window functions and frames

In this chapter, you'll learn how to use aggregate functions you're familiar with, like `AVG()` and `SUM()`, as window functions, as well as how to define frames to change a window function's output.

In this last chapter, you'll learn some techniques and functions that are useful when used together with window functions.
Collaborators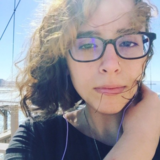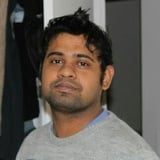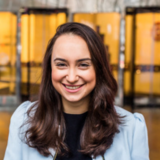 Michel Semaan
Data Scientist
Michel is a data scientist who's worked at leading Middle-Eastern startups like Bookwitty (e-commerce) and Anghami (music streaming). He loves using open-source technologies like Python, R, and SQL to analyze data, optimize KPIs, and solve problems.
See More
Fernando Gonzalez Prada
Data Science Consultant
Fernando is a data science professional with over 20 years of experience in databases, data integration, machine learning, and business intelligence. He designs analytics solutions with Microsoft Data Platform technologies and open source products. He has degrees in economics and IT certifications and is studying Business Analytics at Columbia University. Fernando loves teaching data science to beginners and helping experienced professionals who are transitioning to data science.
See More
Don't just take our word for it
Sort by
It's a great course for learning the fundamentals and details of window functions. The course goes more profound than the few commonly mentioned WFs which is great.

I thought the entire sql track was fantastic, it had just the right amount of challenge and learning to make it effective
Join over
12 million learners

and start PostgreSQL Summary Stats and Window Functions today!