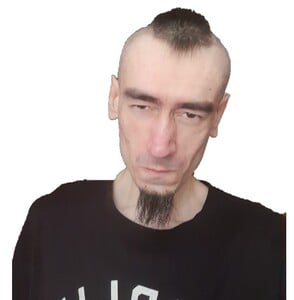 Data Analyst / Data Scientist
#OPENTOWORK | Krasnodar, Russian Federation
My New Certification
Professional Data Scientist
My New Certification
Professional Data Analyst
My New Course
Advanced Deep Learning with Keras
My New Certification
Professional Data Scientist
Visited the Delphic Oracle and made a step to the Data Science career for a forecasts and predictions.
My Certifications
These are the industry credentials that I've earned.
Professional Data
Scientist
Other Certificates
DataCamp Python Programmer
DataCamp Data Scientist with Python
DataCamp Data Analyst with Python
DataCamp Machine Learning Scientist with Python
DataCamp SQL Server Developer
DataCamp Data Analyst in SQL
DataCamp Data Engineer with Python
DataCamp Course Completion
Take a look at all the courses I've completed on DataCamp.
My Work Experience
Where I've interned and worked during my career.
Freelance | Aug 2022 - Present
Python Developer
Verbotelecom | Dec 2020 - Aug 2021
"Specialist of work with clients"
A work into an outsourced call center as an telecom operator. Performed various tasks during a voice communication, for multiple various projects as contracted by callcenter with a various companies, and followed a multiple algorithmic instructions and scripts. From marketing researches and post-job reports of former net-store employees, to sales-driven calls for banks credits and dental clinics.
Individual entrepreneur employee | Apr 2019 - Sep 2020
Insurance manager
A passive sales work with an entering client for a cars insurance.
ЗАО "Депо №1", ("VGS Group") | Jun 2017 - Jan 2018
Master (manager of separate subdivision)
Management by a separate subdivision of a huge federal company in an industrial maintenance services field. Regular interacting between a corporate company and their subcontractor within three-sides agreetment/contract to satisfy all sides and made contract done and job of the subdivision accepted. Supply, documents flow, human-resources, and labor safety maintenance. Eight subordinants with a two shifts.
Актион-МЦФЭР, ("Action-MCFR" | "Action-Group") | Aug 2016 - Apr 2017
Sales manager of reference information systems
A sales via telecommunication of subscriptions to a professional informational and knowledge systems for Lawyers, Accounters, Financial directors. Working in that systems for presentation and demonstration of the product. B2B sales for corporate and individuals.
ООО "Ледокол", ("Ledokol", LLC) | May 2015 - Dec 2015
Office-manager
A role of a support and organisational personnel in a training-center-provider
ООО "Точмашсервис", ("Tochmashservice", LLC) | Jul 2008 - Nov 2014
regional manager, metrologist
Metrologist and manager in a regional private metrologycal company for the repair of a quality-control measurement equipment in industrial laboratories in purpose to prepare an equipment to verification and the verification for purpose to issue a verification certificate of a quality-control equipment in industrial laboratories
Individual entrepreneurship | Jul 2011 - Dec 2011
Individual entrepreneur
Worked as individual entrepreneur form for taxation optimisation mainly. Continued working with training-center with more independence and tried to provide my own consultancy for managemetn and commerce without a lot of experience yet.
ООО "Ледокол", ("Ledokol", LLC) | May 2011 - Aug 2011
Client manager
Sales of a trainings for the sales personnel of other companies.
Wholesale and retail organization | Mar 2010 - May 2010
Sales representative
A short-term work for a wholesale sales to retail outlets
P&G Gillette's (contractor) | Sep 2009 - Nov 2009
Merchandiser
Work as a merchandiser for Gillette production in a large and multiple net-store, as an employee of a Gillette's contractor company. Controlling the agreetment compliance between the net store and Gillette. Pushing the company's positions in each individual store and forcing store directors to comply by a soft power and a good words. Distant and autonomous work in a "fields" with regular reporting. Some logistic issues assistance experience.
Computer club | Nov 2007 - Feb 2008
Administrator
Computer's club administrator. A passive sales of a machine-time to a coming client. Long-shifts work.
My Education
Take a look at my formal education
Coursera's course free access materials in "Mathmatics for Machine Learning"
Imperial College London | 2022
Specialist Diploma in "Management of organisation"
ККИ РУК (Krasnodarsky Cooperative Institute Branch of the Russian University of Cooperation) | 2011
incomplete bachelor's degree in "Psychology"
Кубанский Государственный Университет (КубГУ) (Kuban State University (KSU)) | 2007
Сollege diploma in "Finances, Taxes and taxation"
КММТ (Krasnodarskiy Montagniy Technicum) | 2005
Preparatory courses for admission in "Automated information processing and control systems"
Krasnodar College of Electronic Instrumentation | 2001