Introduction to Version Control with Git
This course is an introduction to version control with Git for data scientists.
Start Course for Free
Loved by learners at thousands of companies
---
Course Description
Version control is one of the power tools of programming. It allows you to keep track of what you did when, undo any changes you decide you don't want, and collaborate at scale with other people. This course will introduce you to Git, a modern version control tool that is very popular with data scientists and software developers, and show you how to use it to get more done in less time and with less pain.
This chapter explains what version control is and why you should use it, and introduces the most common steps in a common Git workflow.

Since Git saves all the changes you've made to your files, you can use it to undo those changes. This chapter shows you several ways to do that.

Branching is one of Git's most powerful features, since it allows you to work on several things at once. This chapter shows you how to create and manage branches.
Collaborators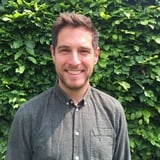 DataCamp Content Creator
Course Instructor
DataCamp offers interactive R, Python, Spreadsheets, SQL and shell courses. All on topics in data science, statistics, and machine learning. Learn from a team of expert teachers in the comfort of your browser with video lessons and fun coding challenges and projects.
See More
Join over
12 million learners

and start Introduction to Version Control with Git today!