How Consultancies Enable Data Transformation
Key Takeaways:
Learn to identify appropriate stakeholders and their roles.
Understand the stages and processes of a data transformation program.
Understand the value of communication, collaboration, and upskilling in a data transformation project.
Thursday, February 23, 11am ET
Description
To stay ahead of competitors in a data-driven world, you need to continuously overhaul your processes and technologies. A data transformation program is needed, but often there are so many stakeholders and so many possible paths that many organizations don't know where to begin. As a consulting leader, Pratik Agrawal has helped many organizations successfully plan and implement comprehensive data transformation programs. This session will help you navigate the complex process to achieve your goals.
Presenter Bio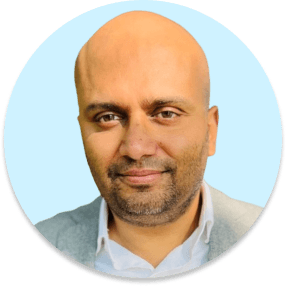 Pratik Agrawal
Partner at Kearney
Pratik Agrawal is a Partner at Kearney Analytics, leading the automotive and industrial transportation sector. As a software engineer and data scientist with over a decade of experience in the consulting world at companies like Boston Consulting Group and IRI, Pratik has a deep understanding of how to navigate the industry and how data science can be leveraged in it, as well as expertise in digital transformation projects and strategy.