Command Line Automation in Python
Learn to automate many common file system tasks and be able to manage and communicate with processes.
Start Course for Free
4 Hours
16 Videos
51 Exercises
6,539 Learners
Loved by learners at thousands of companies
---
Course Description
There are certain skills that will stay with you your entire life. One of those skills is learning to automate things. There is a motto for automation that gets straight to the point, "If it isn't automated...it's broken". In this course, you learn to adopt this mindset. In one of the many examples, you will create automation code that will traverse a filesystem, find files that match a pattern, and then detect which files are duplicates. Following the course, you will be able to automate many common file system tasks and be able to manage and communicate with Unix processes.
IPython shell commands

Free

Learn to use powerful IPython shell commands that will enhance your day to day coding. These commands include SList objects that can sort and filter shell output all from the comfort of the IPython terminal.

Shell commands with subprocess

Learn to harness Unix processes with the subprocess module. By combining the output and input of scripts, processes, and applications, you'll create pipelines to automate complex tasks.

Use the pathlib module to perform file system operations in Python. You'll learn to write tools to walk the filesystem, write files and archive directories all with a few lines of code.

Learn how to use functions to automate complex workflows. You'll use the click command line tool module to create sophisticated command line tools in a few lines of code.
Collaborators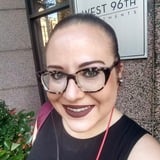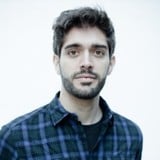 Noah Gift
Lecturer and consultant in data science
Noah Gift is a lecturer and consultant at UC Davis Graduate School of Management, Duke MIDS, UC Berkeley and Northwestern. He teaches and designs graduate machine learning, AI, Data Science courses and consults on Machine Learning and Cloud Architecture. He has published over 100 technical publications including multiple books on subjects ranging from Cloud Machine Learning to DevOps. Gift received an MBA from UC Davis, a M.S. in Computer Information Systems from Cal State Los Angeles, and a B.S. in Nutritional Science from Cal Poly San Luis Obispo. He is the author of
Python for DevOps
,
Pragmatic AI
,
Cloud Computing for Data Analysis
, and
Testing in Python
.
See More
What do other learners have to say?
Join over
11 million learners

and start Command Line Automation in Python today!