Dashboard Design in Tableau
Key Takeaways:
The importance of your audience when deciding on what analysis to pick for your dashboard
Bringing your story to life! Data storytelling is key when designing dashboards
How to utilize the different design and format features available in Tableau to make your dashboards pop!
Friday, March 17, 11 am ET
Description
A well-designed dashboard makes it easier for the audience to interpret, and make it more likely that it will be used. In short, good design increases the impact of your dashboards. In this live training, you'll get hands-on experience with the principles of dashboard design to apply to your own dashboards.
Learning by doing is encouraged, so to follow along on your own machine, please download and install Tableau Public before the session.
We recommend that you have taken the following course before attending:
Resources
Presenter Bio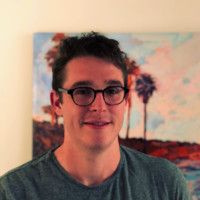 Conor Oliver
Senior Salesforce Developer at DataCamp
Conor is a Salesforce Technical Administrator at DataCamp. His job is to ensure that DataCamp can easily make decisions from financial data, so he spends all day worrying about data quality and building dashboards.