From Data to Insights: Value Creation with Data in Financial Services
Key Takeaways:
The value data brings in financial services, and some of the use-cases leaders can operationalize in this space
The role data culture and literacy play in value creation with data in financial services
Tips and tricks for building a data-driven culture in financial services
Thursday 20 April, 11am ET
Description
Data is increasingly becoming a critical factor in financial services, and companies that can harness its power are poised to gain a competitive edge. Join us for a webinar with Dan Kellett, Chief Data Officer at Capital One UK, as we explore the value of data in financial services and how to unlock its full potential.
Throughout this webinar, Dan will share his insights on various use cases that financial services leaders can operationalize to drive value with data. He will also discuss the crucial role of data culture and literacy in this process, and provide practical tips on how to build a data-driven culture within your organization
Presenter Bio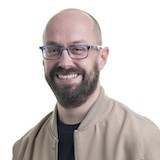 Dan Kellett
Chief Data Officer @ Capital One
Dan has over 20 years of experience building, maintaining and governing model-based solutions for consumer credit (including a range of complex Machine Learning techniques). As a Data Scientist he has built Machine Learning applications encompassing the whole customer cycle from marketing to application risk assessment to customer management, covering a range of geographies.
In his current role Dan is responsible for all Data Science, Data Analytics and Data Stewardship for the Capital One UK business, leading a team of over 80 highly-skilled data professionals. Dan is a regular conference speaker on the topics of pragmatic data science and building successful analytic teams.