Building Sustainable Learning Cultures: Strategies for Maximizing Data Upskilling Programs
Key Takeaways:
Identifying the key drivers of learning engagement and how to incorporate them into your L&D initiatives.
Techniques for designing interactive and dynamic learning experiences that sustain interest and motivation.
Measuring and monitoring learning engagement to optimize program effectiveness and support organizational goals.
Thursday June 29, 11AM ET
Description
Data upskilling programs play a crucial role in an organization's success, but maintaining engagement and enthusiasm months into a program can be challenging. As learning leaders, it is vital to adopt effective strategies to sustain learning engagement, ensuring the long-term growth and performance of your workforce.
In this webinar, we will discuss practical approaches for anyone engaged in data upskilling to sustain learning engagement within their organizations. We will explore the drivers of engagement, share techniques for designing dynamic and interactive learning experiences, and offer insights on measuring and monitoring progress. The session will also feature case studies that demonstrate successful learning engagement strategies and their impact on organizational performance.
Presenter Bio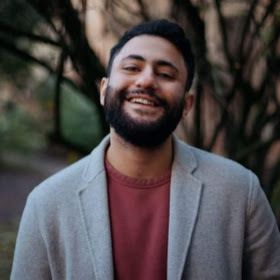 Adel Nehme
Data Science Evangelist
Adel is a Data Science educator, speaker, and Evangelist at DataCamp where he has released various courses and live training on data analysis, machine learning, and data engineering. He is passionate about spreading data skills and data literacy throughout organizations and the intersection of technology and society. He has an MSc in Data Science and Business Analytics. In his free time, you can find him hanging out with his cat Louis.