A Beginner's Guide to Prompt Engineering with ChatGPT
Key Takeaways:
A brief overview of generative AI, and how large language models are ushering in a new generation of tools and workflows
Best practices for maximizing the output of ChatGPT with effective prompt engineering
Examples of useful prompts for marketing, sales, data, and other functional workflows
Wednesday 5 April, 11am ET
Description
The field of artificial intelligence has been transformed by generative AI, with large language models and tools such as ChatGPT taking the world by storm. These tools unlock massive efficiencies in workflows across a variety of domains. In this webinar, we will explore the power of prompt engineering with ChatGPT and how it can be used to enhance these workflows.
Throughout the webinar, Adel Nehme, Head of Media & Product Marketing at DataCamp and co-host of the DataFramed podcast, will cover the importance of constructing clear and concise prompts that are tailored to meet specific workflows. Moreover, he will share best practices for maximizing the output of ChatGPT, alongside use-cases and case studies of how ChatGPT can be leveraged in marketing (e.g., by co-writing this webinar's landing page!), sales, data, and other functional workflows.
A ChatGPT subscription (free or paid) is required to follow along the prompts and try them out on your own computer, but not mandatory to get value out of this session.
Presenter Bio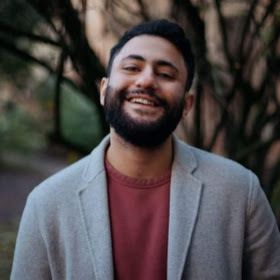 Adel Nehme
Data Science Evangelist
Adel is a Data Science educator, speaker, and Evangelist at DataCamp where he has released various courses and live training on data analysis, machine learning, and data engineering. He is passionate about spreading data skills and data literacy throughout organizations and the intersection of technology and society. He has an MSc in Data Science and Business Analytics. In his free time, you can find him hanging out with his cat Louis.