Using ChatGPT Code Interpreter for Data Science
Key Takeaways:
An introduction to ChatGPT Code Interpreter and how it works
Running a data analysis exercise on an Airbnb dataset with Code Interpreter
Best practices & challenges when working with automated coding assistants
Description
On July 6th, 2023, OpenAI announced that Code Interpreter will be available to all ChatGPT Plus users. Code interpreter is a version of ChatGPT that runs code, allows for uploading data, and can be used for data cleaning, analysis, visualization, and many other tasks.
In this live training, we'll be using ChatGPT Code Interpreter to perform a data analysis workflow on an Airbnb dataset. Throughout the training, we'll learn about use-cases of ChatGPT Code Interpreter for data science tasks, how it can streamline the data science workflow, and best practices when working with automated coding assistants.
Presenter Bio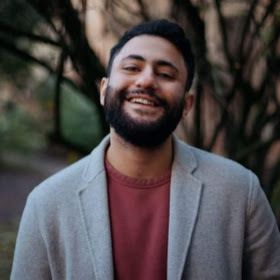 Adel Nehme
Data Science Evangelist
Adel is a Data Science educator, speaker, and Evangelist at DataCamp where he has released various courses and live training on data analysis, machine learning, and data engineering. He is passionate about spreading data skills and data literacy throughout organizations and the intersection of technology and society. He has an MSc in Data Science and Business Analytics. In his free time, you can find him hanging out with his cat Louis.