How Scottish Power Trains Data Scientists With DataCamp
How a diverse data science team keeps their skills up-to-date and learns on their own terms.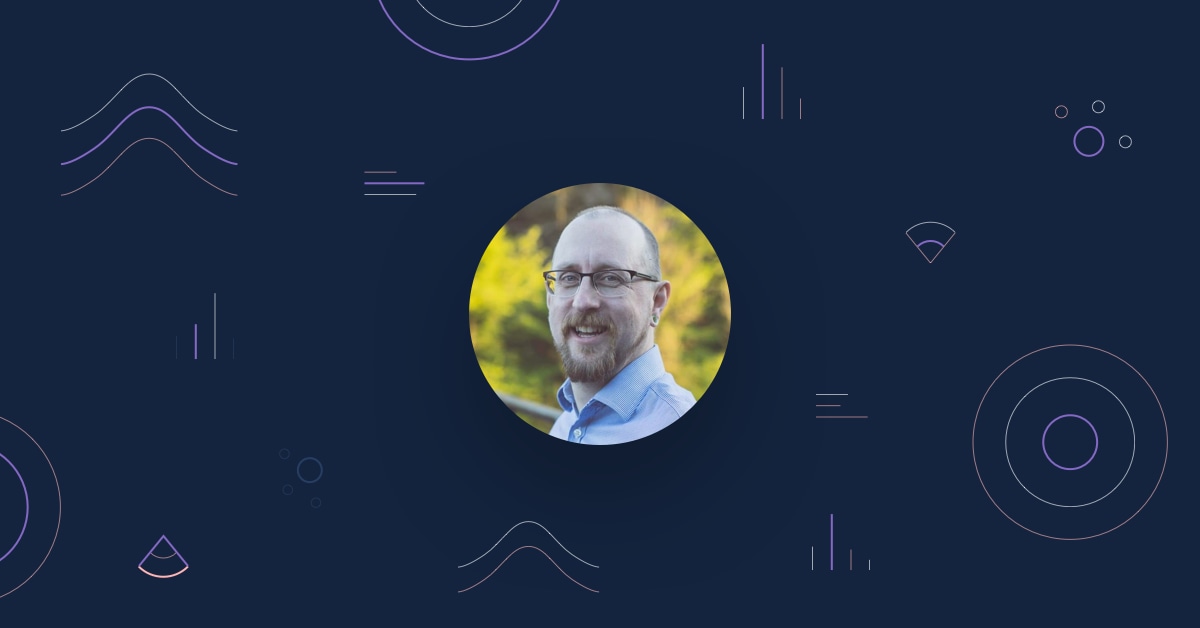 Duncan Bain leads a team of 15 data scientists in the UK energy retail sector at Scottish Power. The UK energy retail business is very complex and extremely competitive, and the data science team must drive the insights needed to inform business decisions to keep Scottish Power in the mix.
Four years ago, Scottish Power centralized their data team to be able to respond to business challenges more quickly by bringing together various disciplines: data science, data engineering, reporting, and customer insight and market research.
Data science business challenges in UK energy retail
The data science team supports the rest of the retail organization—including sales, service, marketing, and additional products like boiler insurance—where they deliver models on everything from churn to lead generation and root cause attribution.
One initiative they're focused on is data science organizational readiness for the UK smart meter program. The UK government has embraced IoT and mandated the installation of smart meters in every home and small business by the end of 2020, and it's the retail companies, not the network operators, who are responsible for the rollout. Consumers can request a smart meter for free, but it's up to the retail energy companies to convince consumers to choose them over the competition.
"We have around 80 direct competitors of various sizes and we're all selling the same core commodity. So we are much more like the mobile telecoms providers or a retail bank in terms of the business challenges we face."
There are several data science challenges for the smart meter program:
Route optimization: The data science team helps to determine efficient deployment of contracted smart meter engineers and installers, who are geographically distributed.
Technical constraints: Geographic location and a property's physical setup impact whether a smart meter can be installed and will function as intended.
Marketing segmentation: The data science team works with the marketing team on campaign segmentation to maximize return.
Installation management: The 2020 smart meter program deadline is quickly approaching, and Scottish Power may incur fines if they don't meet their end-of-year target installation rate.

The challenge of upskilling a diverse team

The data science team comprises of individuals with varying levels of experience and technical skills. Employees come from backgrounds as diverse as astronomy and quantum physics.
"One of the things we were conscious of is that we didn't want it to be an echo chamber. Disagreement is good because that's how we move things forward."
Scottish Power purposefully recruited for diversity because they value different opinions for the sake of innovation. But they face the challenge of quickly upskilling new hires and establishing a strong baseline of skills across their growing team.
DataCamp is a flexible and scalable training solution
Because the UK energy retail industry is so competitive, the data science team doesn't have a lot of downtime as they're constantly building models to drive business insights. They only have time to invest in continuous learning initiatives when they're waiting for builds to complete in between sprints. DataCamp allows each team member to learn when it's convenient for them.
"The change of pace is really rapid and the pace of development is really rapid, so it's difficult to carve out a fixed time for training. The key benefit is the flexibility. It's about giving them the ability to develop themselves in the discipline and ultimately make themselves more valuable."
Duncan measures his team's success based on their productivity, feedback, and individual progression. Now that his team has expanded, he plans to create custom DataCamp tracks to help onboard new team members.
His team finds DataCamp extremely useful for building core data science skills. They're especially finding value in our Python courses where they're gaining baseline fitness in machine learning techniques and neural networks.
"DataCamp is helping my team to transfer some of their skills in SQL, SAS, and R into Python and what we're building in the cloud."
Duncan plans on introducing DataCamp to the data engineering team soon. They're on a similar journey as the data science team, since many of them come from traditional data warehousing backgrounds and need to build skills and experience in newer technologies like Python.
If you're also interested in a flexible and scalable training solution for your data science or analytics team, learn more at datacamp.com/business. Click here to schedule a demo of our platform.