Custom tracks just got better
Know your staff, know your stuff: using custom tracks is great for personalizing upskilling in your business by allowing you to choose the most relevant courses, and you can now add projects and assessments to your tracks. Read on to see what this means for you when you subscribe to DataCamp!
Ensuring a flexible learning path for our learners
Personalizing data science learning for your staff is critical to establishing a data fluency. For one thing, different individuals have different learning styles. For another, your business itself is unique, it stands out from the crowd. That's why your customers choose you. That also means you face a unique set of challenges, one that one-size-fits-all training may not adequately address.
Ensuring that our learning cultivates not only an understanding of the topic at hand but also an application readiness has always been top-of-mind for us, and so in our early days, we focused on producing a large number of courses, developing many tailored to specific practices and industries. Today DataCamp is endowed with over 350 different courses, consisting of videos and interactive, hands-on exercises, delivered by top-notch instructors. This variety of options enables DataCamp to better address skill gaps in organizations. Linked to this, custom tracks provide a way to select the most relevant courses for ensuring your staff learn the skills you really need.
New improvements: add assessments and projects to your tracks!
We have recently made some recent improvements to custom tracks: now you can add assessments and projects to your organization's tracks. Both of these are designed to test and apply what your employees know, so make for a natural next step after they have completed the courses. Projects, in particular, are designed to simulate real-life situations, and with 90+ of them active at the time of writing there is a high chance that one will more or less mirror the day-to-day application of data science your staff will undertake—something our customer success team will be able to advise upon!
How to create custom tracks
Creating custom tracks is a simple process: you create a draft, give it a name, select the most appropriate courses from the myriad we offer, and publish it to your team. To assist in the process of selecting courses, each Enterprise customer receives a Customer Success Manager who will partner with an expert Learning Solutions Architect to understand your organization's aims and goals, and will be able to recreate a learning program tailored to these goals.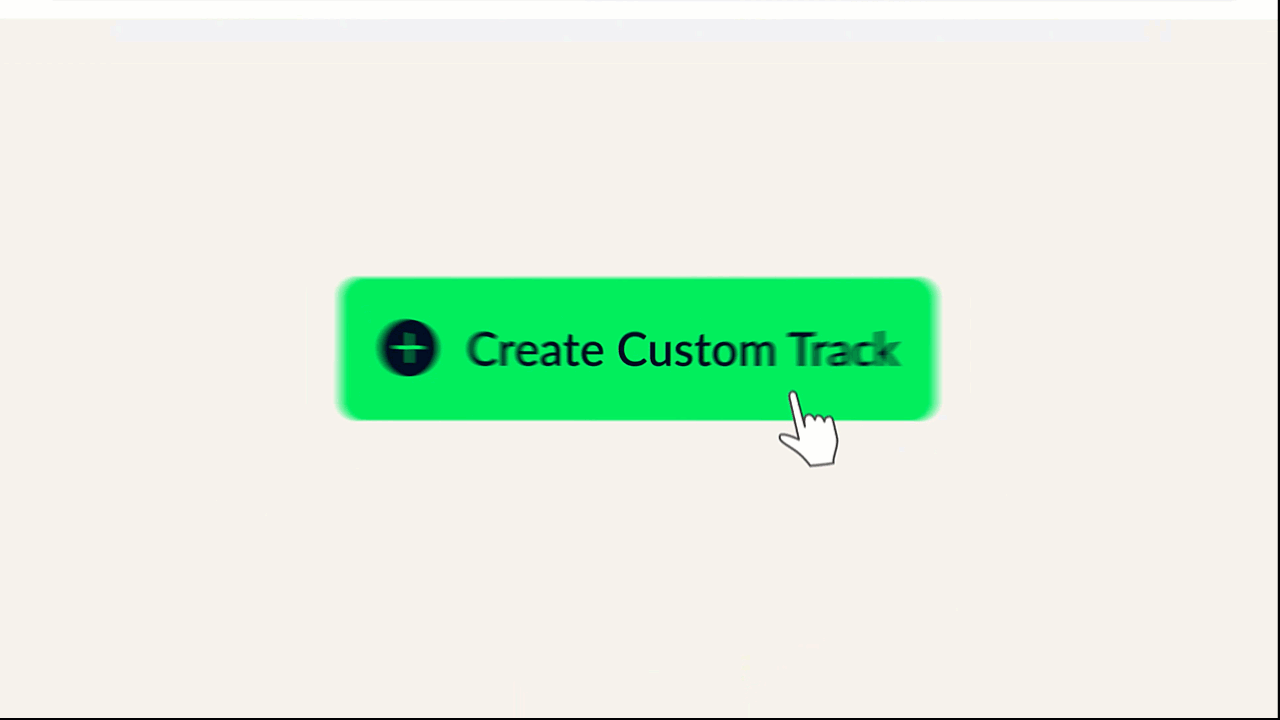 In short, custom tracks are how you can, in tune with the needs of your business and the learning styles of your staff, create your own learning program so that the training you offer is kept both high-quality and relevant to the work at hand.
Tips for creating custom tracks:
Include a clear description of who should take this track, why it will benefit your business, and what will be taught. Do this first, because it will also provide you with guidance regarding which courses, assessments, and projects to add.

Make sure the title is unique and descriptive. Depending on the size of your organization you may be creating many of these, so this will help to prevent confusion.

Use the Assignments function to make it clear who is to take a track and complete which tasks by when can double completion rates.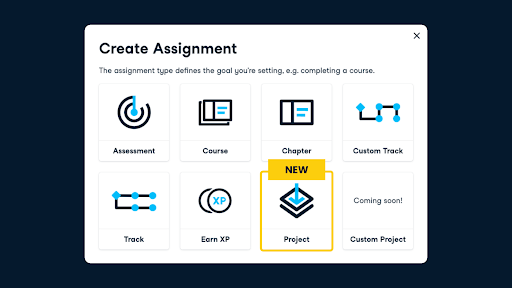 Share it across your intranet.

Celebrate employee success: every individual who completes a DataCamp course and track gets a statement of accomplishment —singing their praises is a great way to motivate others to do the same.

Encourage employees to blow their own trumpet: the aforementioned statement of accomplishment can also be shared on LinkedIn, showing that your organization and DataCamp are contributing to their personal development.
If you're interested in learning more, request a demo today to see how DataCamp can spread data fluency within your organization!