How a Global AI Community Fights Hunger, Identifies Anomalies on Mars and Combats Climate Change
Building AI for Good with changemakers in 60+ countries.
Omdena, a DataCamp partner, is a fast-growing global platform that accelerates learning for aspiring data scientists, AI engineers, and enthusiasts by participating in real-world challenges to solve big problems like hunger and climate change.
Our mantra — "Building AI for Good, By the People, For the People" — represents our mission to democratize AI and provide opportunities for individuals as well as mission-driven organizations to develop high-impact AI solutions.
Our platform is unique in that we focus on collaboration across our supportive and diverse community. In our two-month-long challenges, groups of 30 to 50 enthusiasts and mentors tackle a problem from various angles by harnessing diverse perspectives and determining the best-fit model.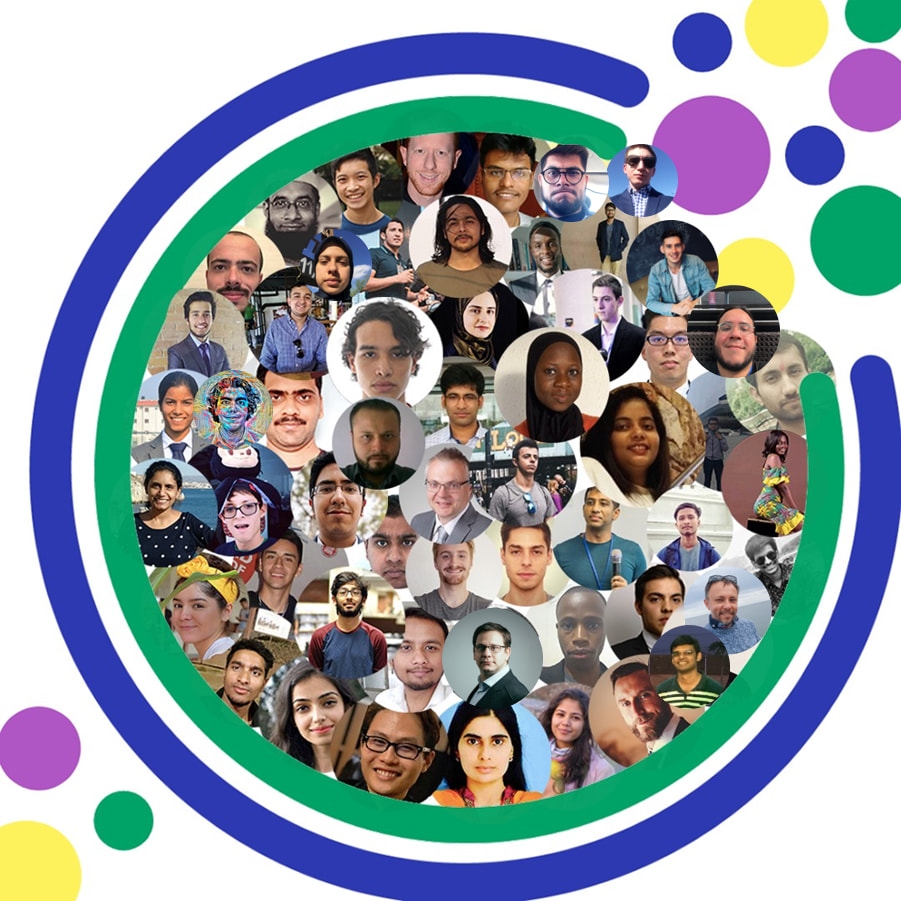 "In a world being plagued by greed, hate, and intolerance, Omdena comes as a breath of fresh air to do away with barriers and mental limitations to create an environment where we can all thrive." — Samir, India
So, the true heroes are our community members—we simply provide the environment to nurture real change.
Omdena was actually started by accident. A cleantech startup from India reached out to Rudradeb Mitra to build a machine learning model to identify rooftops on low-resolution images with the purpose of accelerating solar adoption in India. The startup clearly had a meaningful problem but lacked access to technical knowledge and the resources to solve it. After sharing the project on various data science portals and groups, a community of 50 enthusiasts and mentors from remote areas in India collaborated to build a sophisticated ML model. The extraordinary results and feedback—both from the enthusiasts and the startup—led to the formation of Omdena, which formalizes this model of community-driven collaboration.
Working on an Omdena challenge
As an Omdena Collaborator, you'll work on challenges with world-leading partners such as the United Nations World Food Program, the UN Refugee Agency, award-winning NGOs, and cutting-edge startups around the world.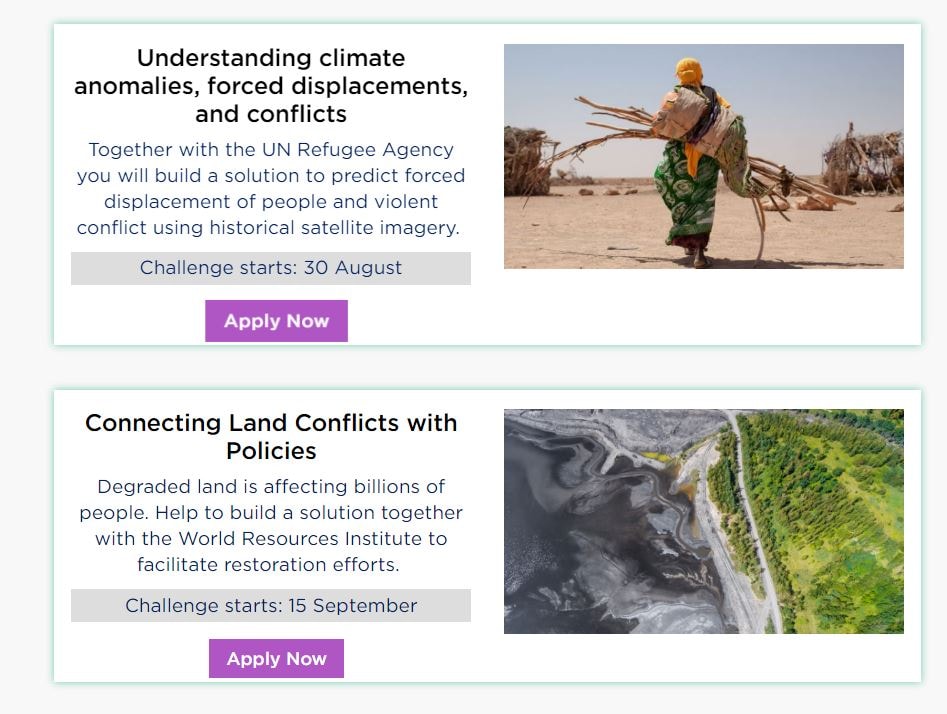 The process to get started is simple. First, you'll pick a challenge on our webpage. Next, you'll apply for the challenge by answering a few questions. And finally, you'll get a notification if you've been selected for one of our global challenges.
Our community has contributed to some pretty amazing projects. Some of our previous challenges include:
Our collaborators come from various fields and levels of expertise—we'll let their feedback speak for us:
"This is my second project with Omdena and it has been an extraordinary path of growth! The experience here is truly rewarding." —Leo, Brazil, Data Scientist and Management Consultant

"Thank you for helping people like me from all over the world achieve their dreams and goals while having amazing mentors and a positive impact in the world." —Gerardo Duran, Mexico, Junior Data Scientist
How we leverage DataCamp to make our community data fluent
DataCamp is used by many collaborators in our community. Our demanding real-world challenges require a strong theoretical foundation in AI, and DataCamp allows members of our community with varying levels of experience to learn at their own pace when it's convenient for them. DataCamp offers over 275 courses in data science and analytics—that's more than 1,000 hours of learning content!
DataCamp's mission is closely aligned with ours: to democratize data skills and promote data fluency. We've partnered with them to offer a few key benefits to exceptional collaborators on our challenges.
"DataCamp aims to provide the best platform to learn data science and analytics skills. We want to make it possible for everyone to have access to the tools to become data fluent. We stand with Omdena's mission of AI for Good to solve the biggest problems in the world with data." —Martijn Theuwissen, Co-founder of DataCamp
Benefits of participating in an Omdena challenge
By participating in an Omdena challenge, you have the opportunity to receive free DataCamp access. While up to 50 collaborators can join a challenge, we give access to our most engaged members who take on leadership responsibilities and produce tangible results contributing to the overall success of the challenge.
We also have a knowledge-sharing program where you'll be able to share your challenge results in an article like this one, which we'll communicate to our audience on our social media platforms.
Lastly, you'll receive certificates of achievement and have the opportunity to move up in our community to take on roles such as lead machine learning engineer, community manager, or mentor.
Most importantly, you'll become an Omdena Collaborator and use your skills for good to solve some of the biggest problems on the planet.

If you'd like to receive updates on our AI Challenges, get expert interviews, and practical tips to boost your AI skills, subscribe to our monthly newsletter. You can connect with us on LinkedIn, Instagram, Facebook, and Twitter.
---
---
← Back to blog