Employee Spotlight: Creating Data Science Content for Millions of Learners
Q&A with Adel Nehme, Data Evangelist at DataCamp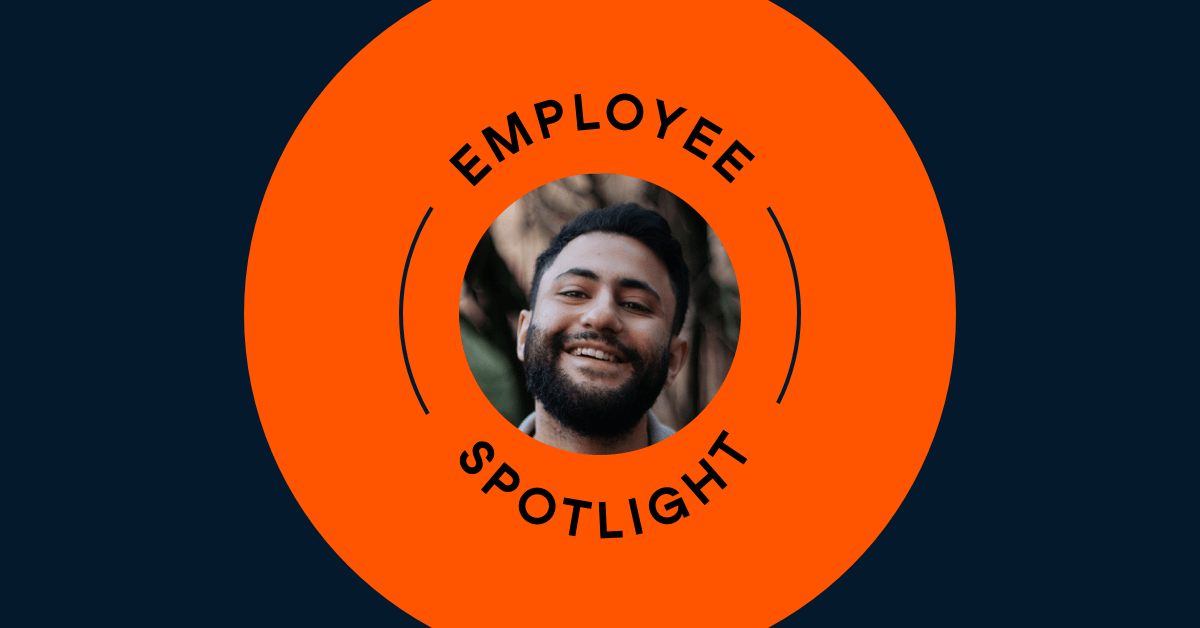 What was your journey to joining DataCamp?
Ever since I could remember, I've always been really curious about how different fields can intersect to give us a clearer picture of the world and the times we live in. So in some sense, I consider myself to be a bit of a polymath, and my path to joining DataCamp was a bit off the beaten path. I was born and raised in Beirut, Lebanon and I graduated with a bachelor's degree in Economics from the American University of Beirut.
After graduation, I was torn between pursuing a career in technology or political science. I managed to combine a bit of both as a research assistant intern at a think tank by scraping Twitter data to supplement a few research papers on Middle Eastern politics. Working on that project helped me to realize that working with data was something I was passionate about and that the implications of adopting data science at scale had massive implications for the societies we live in.
This is why I decided to pack my bags and move to Paris for a master's program in Data Science. At grad school, I discovered DataCamp and it was such a valuable learning tool that it became an integral part of my data science education (and it also helped me pass a few courses 😉). One of my favorite things as an aspiring data scientist was demystifying complex tools and algorithms used in data science to non-technical audiences, so joining DataCamp's content team was a natural fit.
Describe your current team. What do you find most interesting about your role?
As a Content Developer on the Content team at DataCamp, my role is to work with our wonderful instructor community to develop courses and live training sessions on R, Python, SQL, and more, as well as to develop my own courses and live training sessions.
The most interesting part of my role is really all the knowledge that I soak up from working with the best data scientists in the world, and the satisfaction of creating a great experience for millions of learners by creating the best content possible.
How has your career grown since joining DataCamp?
Since joining DataCamp, my career has grown immensely. There are always opportunities to grow my skills and take on more and more challenging projects, all while having access to an incredible array of mentorship from DataCampers on the content team and beyond.
What are you most excited for in 2020?
Albeit 2020 has not given us much to be hopeful about outside DataCamp, I'm really excited about 2020 and DataCamp's commitment to spreading data fluency across organizations. This commitment really drives our willingness to continuously improve on our learning experience, as well as innovate in the type of content we deliver, like live training sessions (watch this space 😉).
What do you like best about working for DataCamp?
Without a doubt, the best thing about working at DataCamp is the people. I've had some of the most riveting conversations of my life with other DataCampers—and I'd be hard-pressed to find a culture elsewhere that values care and empathy for other team members as much as DataCamp does. I also feel very privileged to work on a product that consistently improves people's lives by enabling them with the skills to compete in today's world at a fraction of the price of a college education.
What are your favorite DataCamp cultural values and why?
One of my favorite DataCamp cultural values that I alluded to earlier is care for other DataCampers and putting the team first. We really try to be an organization that does not tolerate a non-team based approach, while also cultivating a sense of empathy and care for everyone on the team.
What's the most interesting or most important trend you see today?
Apart from the political turmoil we see today, I think one of the most important trends/stories we see today is really the continuous rise of surveillance technology and how it intersects with how economic value is defined today. The Age of Surveillance Capitalism by Shoshana Zuboff is a great book on this matter.
Anything else you'd like to share with our learners?
Would you like to join Adel at DataCamp? We're currently hiring in New York; London; Leuven, Belgium; and remote locations. Check out our open roles.
---
---
← Back to blog