Live Event: How To Stand Out From the Crowd
This webinar is well suited for individuals who want to improve their personal brand while looking for a job in data science.
Have you ever applied to a job that seemed like the perfect fit but never heard back after the application?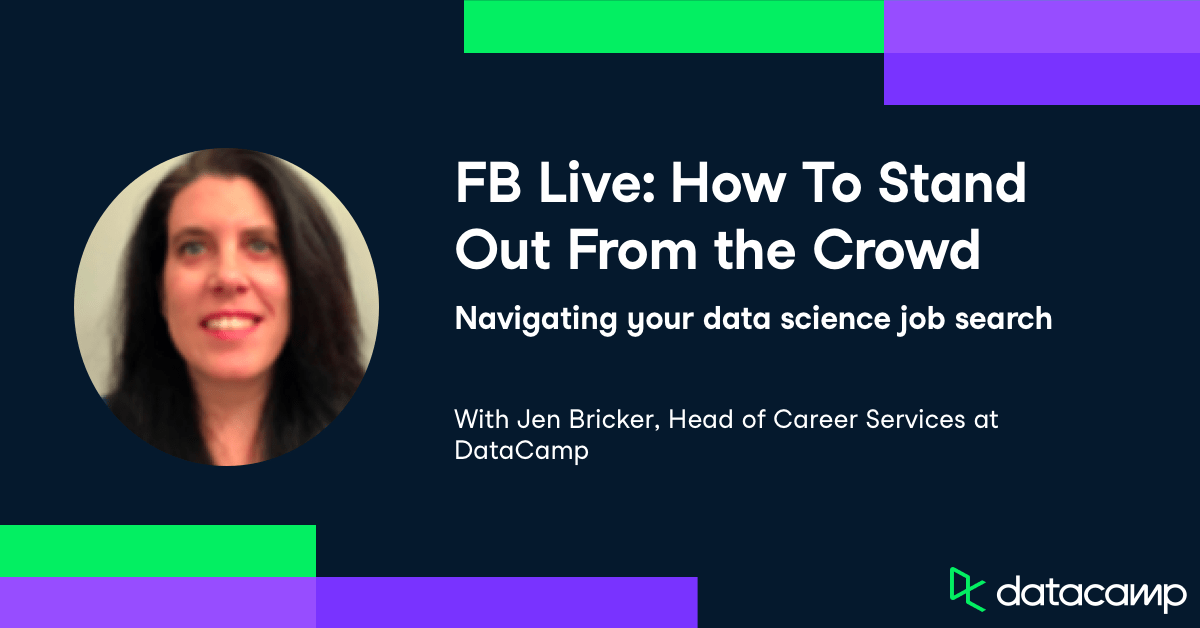 During this webinar, we will discuss best practices to help your application get noticed in today's competitive data science job market. We will focus on how you can improve your personal brand and help position yourself for success in your job search.
Agenda:
Applicant tracking systems
Resume and portfolio tips
Targeted cover letters
LinkedIn for success: profile, job searches, networking, and more!
Q&A
Speaker
Jen leads the Career Services team mentoring learners during their job search. Previously, she led the Instructor Success team hiring hundreds of data scientists, working with them to build DataCamp content. Prior to DataCamp, she worked in non-profit management as well as data analytics adult education. Her career has always centered around her two main passions - people and data!
Where: