Direct Relief x DataCamp: Using Data Science to Drive Humanitarian Aid
DataCamp Donates is proud to partner with one of the biggest humanitarian and disaster relief organizations to support their strategic needs.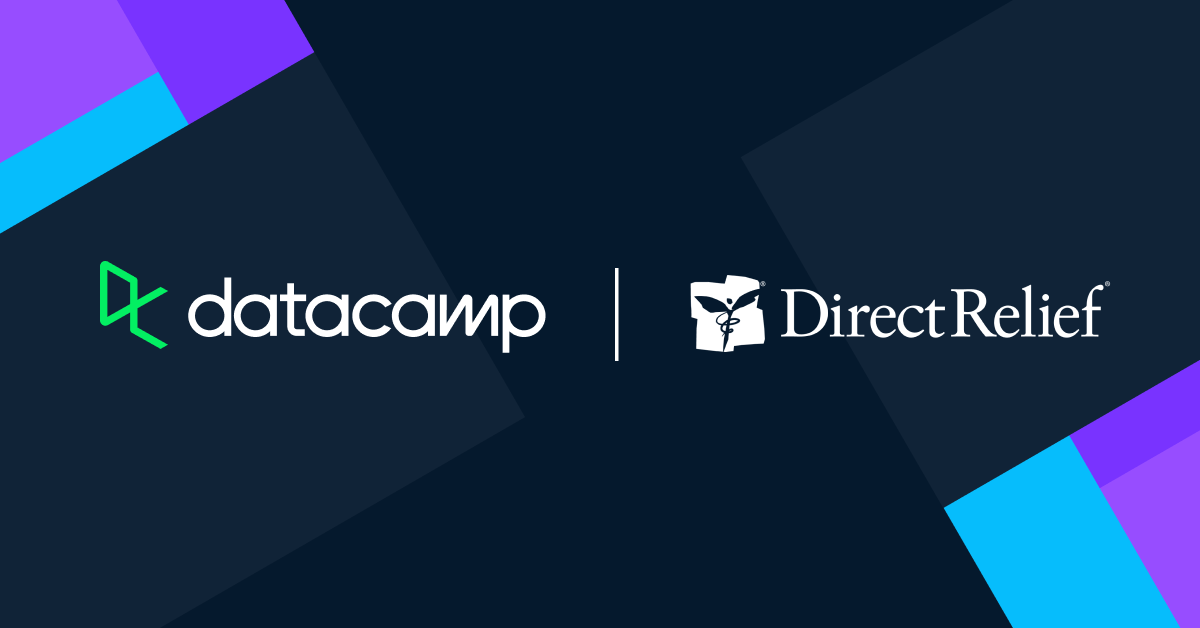 DataCamp Donates strives to make the world a better place through data literacy. We provide free access to DataCamp, the most comprehensive data science education platform for nonprofits benefiting disadvantaged individuals, students, and research scientists. Consequently, we allow our partner organizations to make better-informed decisions thanks to increased problem-solving abilities and crucial analyses capabilities. This is why we are honored to announce our partnership with Direct Relief!
"Direct Relief is an inspiring and vital organization with whom DataCamp Donates could not be happier to partner. We have provided them with full access to DataCamp so they will be able to continually improve upon their fundraising and humanitarian efforts through learning, research, and analysis."
Nathaniel Taylor-Leach, Social Impact Manager at DataCamp
Direct Relief is a global humanitarian aid organization equipping health care providers with life-saving medical resources to help rescue victims of catastrophes. In addition to providing vital support to disadvantaged communities hit by dire phenomena such as COVID-19, wildfires, cyclones, and typhoons, Direct Relief is now committed to providing continuous support for those in Ukraine impacted by the invasion, and refugees who have been forced to flee their country for an uncertain future in Europe.
"Data analysis lies at the heart of what makes Direct Relief able to scale assistance to the most vulnerable. As the field of data science continues to change rapidly we're looking forward to using DataCamp with members of our staff, interns, and partners to expand data literacy and improve the questions and answers which enable accurate and effective forms of relief and response."
Andrew Schroeder, VP of Research and Analysis at Direct Relief
Direct Relief has delivered 369 tons worth of medical supplies, valued at $217 million, to Ukraine and its refugees. From now on, having access to DataCamp will enable their data team to continuously learn and stay on top of the latest technology in data science.
If you are a humanitarian aid organization or a nonprofit focused on skilling and finding jobs for refugees, apply now here to DataCamp Donates or contact us at [email protected]
---
---
← Back to blog