New Year, New LinkedIn Cover Image
Is your New Year's resolution to land a data role or get to the next level in your career? Tell the world that you're a data enthusiast by updating your LinkedIn cover image.
One of the best ways to stand out on LinkedIn is to use a custom LinkedIn cover image. The majority of LinkedIn users stick with the default LinkedIn cover image, which is a big missed opportunity. It's easy to inject some personality into your profile and set yourself apart with an image that showcases your professional identity or aspirations.
That's why we've created custom LinkedIn cover images for some of the most common data roles and identities. This is what mine looks like as a reference: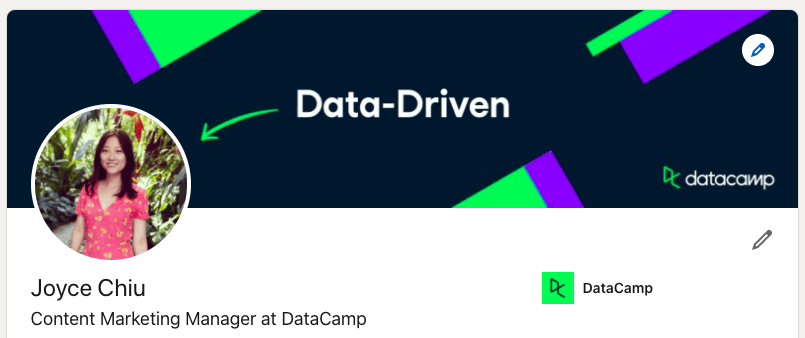 If you'd like to update your LinkedIn profile like mine, just click the description below that best matches your identity to download the cover image:
To add the image as your background photo on LinkedIn:
Click the Me icon at the top of your LinkedIn homepage.
Click View profile.
Click the Camera icon on the top right corner of your introduction card.
Click Upload photo to select an image from your computer, and click Open.
Click Apply. The photo will upload automatically. There's no need to reposition the image.
For additional assistance, view the LinkedIn help article.
Let us know what you think about these banners on LinkedIn, Twitter, Facebook, or Instagram! We hope this will be a fun way for you to express your love of data.
---
---
← Back to blog