The Learning Platform for Data-Driven Companies
DataCamp is the only interactive learning platform designed to prepare your team to better understand the most powerful asset your organization has—data.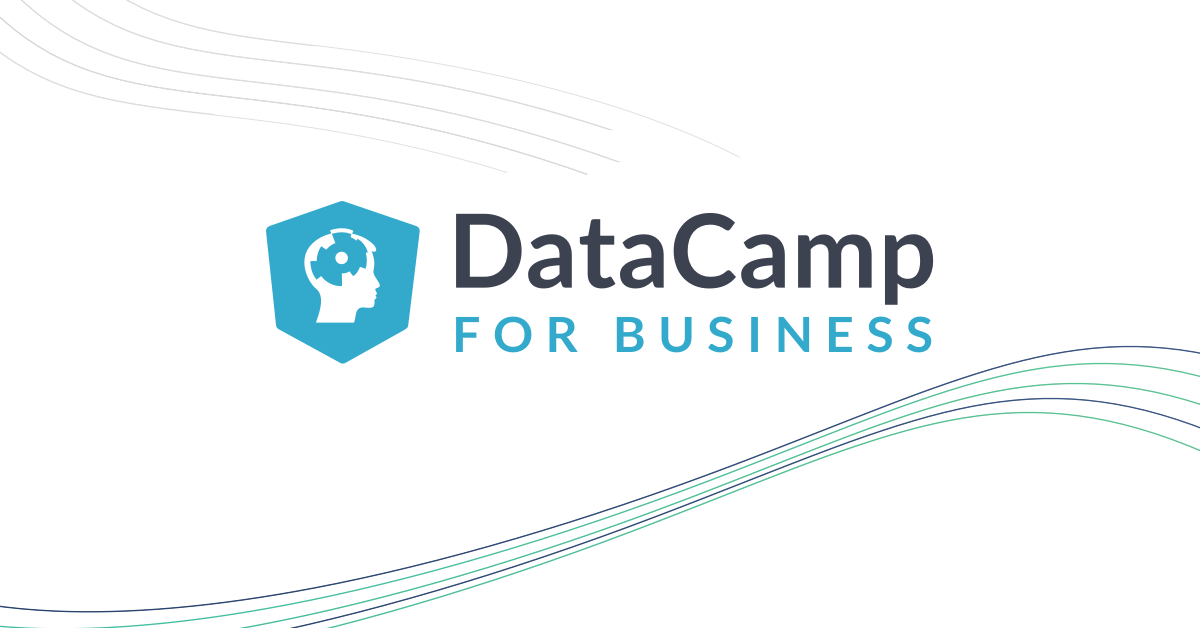 The nature of work today requires continuous learning and the ability to respond appropriately to new information—including an increasing abundance of data. Companies must ensure that their employees are data fluent—those that do outperform their peers in revenue growth, market share, profitability, customer and employee satisfaction.
Data fluency is the ability to understand data, communicate insights from that data, and use it to solve problems and make more informed decisions. Data fluency includes a spectrum of skills and proficiencies and means having the appropriate level of data skills to work efficiently and effectively based on the different needs of each job role. According to a survey DataCamp conducted with Training Industry of over 300 L&D leaders representing diverse industries, 84% of companies plan to invest in data fluency by 2020.
75% of companies with mature data fluency have seen an increase in individual productivity—while 68% of companies with immature data fluency say they have greater inefficiency in workflows.
Faster path from data to insights and decisions
Many companies struggle with managing their data and focusing on the questions their data should answer. Wouldn't you like to give every employee the skills and autonomy to ask better questions of data, get clearer insights, and make decisions faster? And ultimately, be able to use your time, resources, and talent more effectively?
"DataCamp has democratized data science learning across our organization. We no longer need to depend on a small number of knowledgeable people to educate others."—Mark Adamson, Quantitative Analyst, EDF Energy
DataCamp for Business helps companies—from financial institutions and health care firms to management consultancies and governments—equip their workforce with the skills to learn from their data in an efficient and effective manner.
A modern learning experience
We provide an intuitive, personalized, and interactive approach to online learning paired with expert instruction. DataCamp makes it easy for teams to learn and retain 21st-century skills—from basic analytics to advanced topics in data science and data engineering—and gain the confidence to apply those skills in the real world right away.
"The key benefit of DataCamp is the flexibility. It's about giving my team the ability to develop themselves and ultimately make themselves more valuable...DataCamp is helping my team to transfer some of their skills in SQL, SAS, and R into Python and what we're building in the cloud."—Duncan Bain, Senior Data Scientist, Scottish Power
Our platform is accessible anytime, anywhere, and on any device. It's even optimized for mobile, so your employees can practice new skills in Python, R, and SQL on their daily commute. We break down complex concepts into short, fun exercises so that everyone can learn by doing when it's convenient for them.

Learning tracks and specialized course collections to guide your teams
DataCamp's content catalog includes courses and hands-on projects for everyone from beginner to expert, including courses and curated learning tracks tailored to specific teams and industries. Explore course collections in marketing or finance, plus deep-dive career tracks and skill tracks in data science and analytics.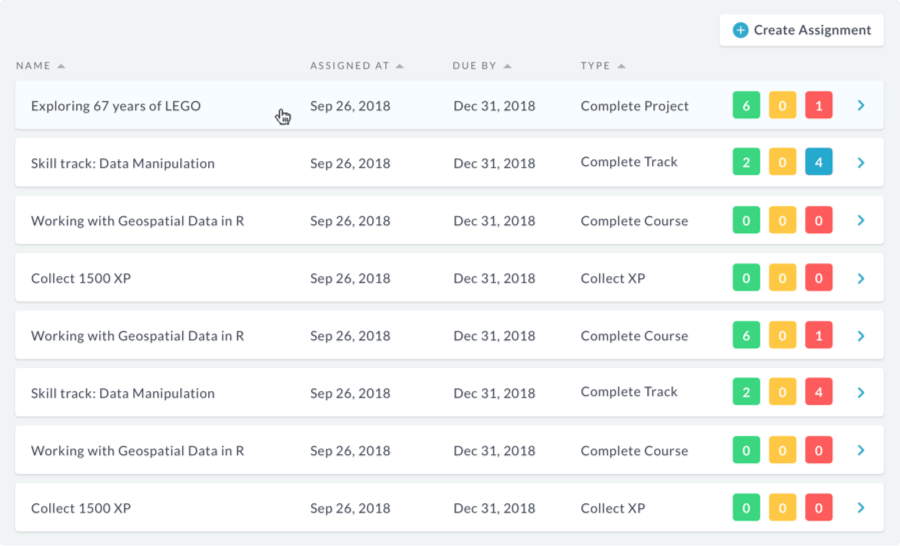 Does your team have specific learning objectives or business initiatives? DataCamp experts can help you translate your business initiatives into a course roadmap tailored for your team, at no added cost to you. Schedule a demo to see how.
Discover your team's data science skill level
Gain a bird's-eye view of your team's skill level with a quick but rigorous assessment. DataCamp Signal isn't like other tests: your team will write actual code in addition to completing multiple-choice questions and the difficulty of the assessment automatically adapts based on performance.
Signal also provides personalized course recommendations based on your employees' strengths and skill gaps, which means they can make the most of the time they spend learning on DataCamp.
Learning at scale
DataCamp makes it easy to implement and manage a scalable learning solution for teams of any size—so you can get your team up and running quickly and they can apply their new skills faster. Monitor your teams' engagement with simple progress tracking and advanced reporting, and easily integrate DataCamp into your learning ecosystem with Single Sign-On (SSO) and LMS integrations with Degreed, Cornerstone OnDemand, and SAP SuccessFactors. And to keep pace with your unique learning objectives, DataCamp allows you to create custom assignments and learning tracks for each of your teams.
Learn more about data fluency here, and let us help with your journey. If you're a business leader, visit datacamp.com/business or click here to schedule a free demo of our platform.