Celebrating Our 50+ DataCamp Donates Partners
We've hit another milestone with DataCamp Donates, which has reached learners in need in over 60 countries.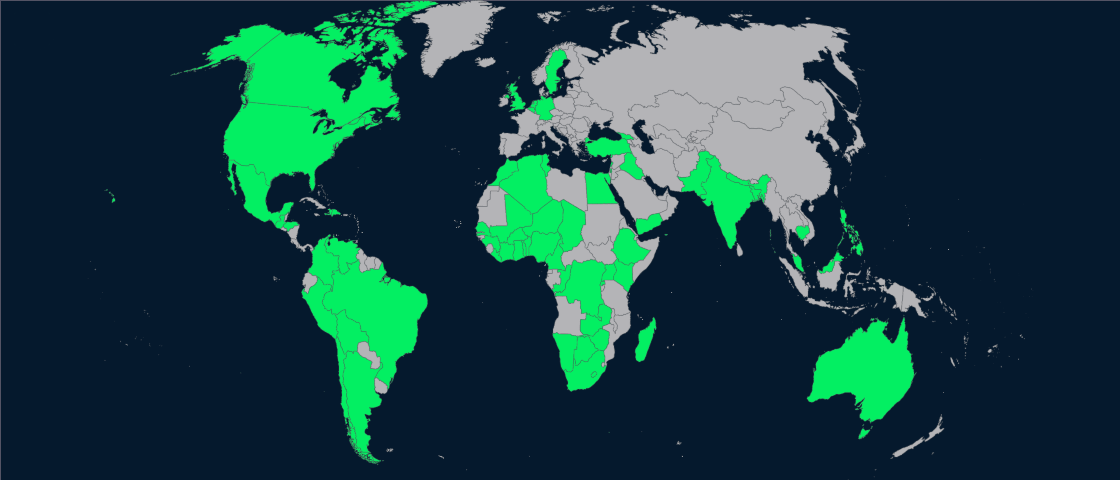 In our last DataCamp Donates update, we announced that we've donated over 10,000 premium DataCamp subscriptions to nonprofit organizations to benefit disadvantaged learners around the globe. We also committed to a bigger goal of donating 25,000 subscriptions.
Six weeks later, we're excited to report that the DataCamp Donates program has almost doubled in size! We have now committed 20,000 subscriptions to over 50 nonprofit partners. Thanks to our partners' outreach and engagement efforts, DataCamp Donates subscriptions have been distributed to learners in over 60 countries on every continent.
What caused this explosion in free DataCamp access? Some of our newest partners like Code for Nepal and Open Knowledge Nepal are collaborating to mount large campaigns to make remote communities digital and data fluent. Many of our partner organizations, such as Data Science Fem and Ingressive For Good, are reaching out beyond their home countries to identify global learners who need a leg up in today's tough economy. DataCamp Donates has expanded to public high schools, giving free subscriptions to attendees of high school hackathons like MakeSPP and CincyHacks 2021. Even more partners have been spreading the word about our program to other nonprofits in their communities, creating a snowball effect of positive change.
But most importantly, these organizations and their learners are discovering just how beneficial the DataCamp platform is for professional development and job placement when working from home. With success stories like these, we're confident that DataCamp Donates can fill part of the growing global tech skills gap.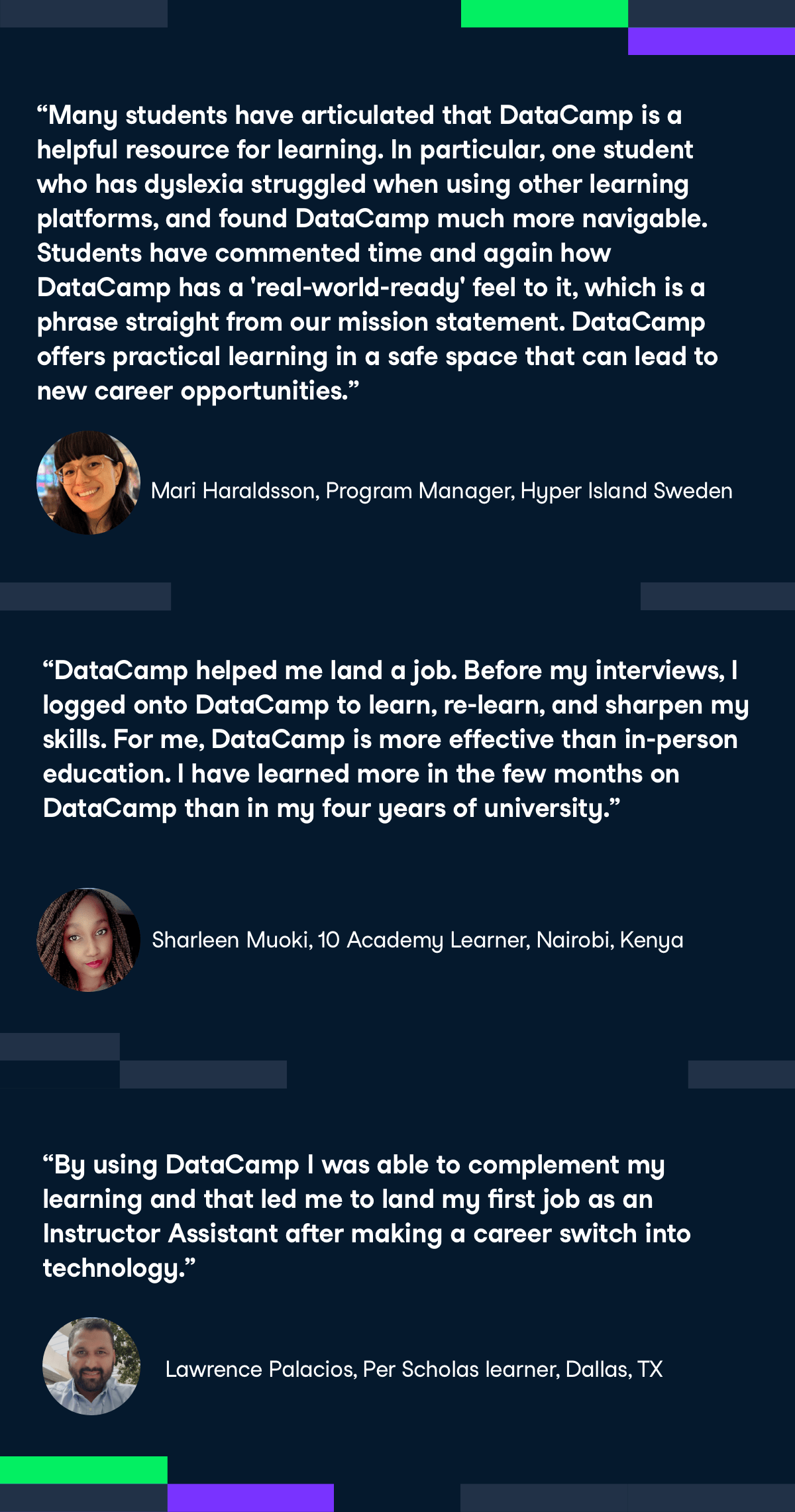 Do you know of any public high schools or nonprofit organizations that could benefit from partnering with DataCamp Donates? We have 5,000 more subscriptions to give away—apply at [email protected]!

Calling all students, unemployed, and underpaid aspiring data professionals around the world: Our DataCamp Donates partners may be able to provide you with a free year of DataCamp if you meet their membership eligibility requirements, which vary between organizations. Visit our FAQ to find the organizations closest to you and reach out to them directly for more information.
---
---
← Back to blog