DataCamp for Classrooms is Now Free to Belgian Secondary School Teachers and Students
Happy 5th Birthday, DataCamp for Classrooms! We're celebrating by expanding free, unlimited access to data education to the country where DataCamp was founded, with more countries being added soon!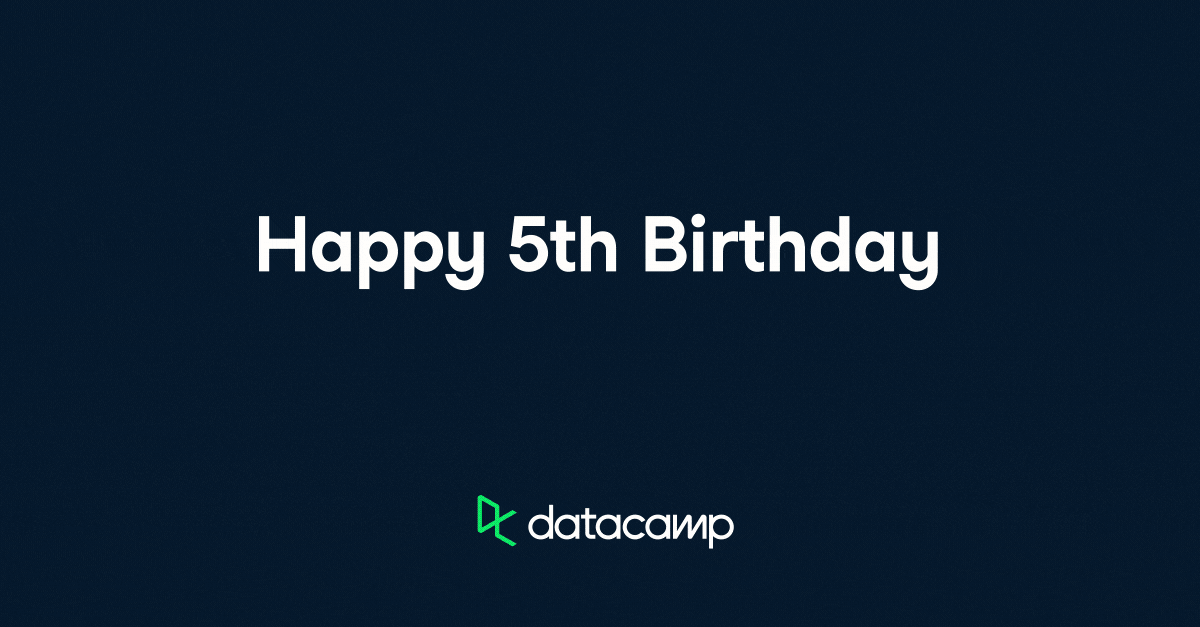 It's amazing what we can accomplish in five short years when we open up our hearts and minds to build a community. Case in point: we've now given away free data science education to over 650,000 teachers and students around the world. That's the capacity of over 30 Madison Square Gardens or O2 Arenas (or 15 King Badouin Stadiums, for our friends in Belgium).
DataCamp for Classrooms for all secondary schools in Belgium
Speaking of Belgium, we're bringing DataCamp for Classrooms to its secondary schools! Now any high school teacher in Belgium can quickly and easily apply for DataCamp for Classrooms, get approved for a group account with free access to our entire curriculum for six months (including Tableau!), and invite all their students to join in on the fun.
In addition to colleges and universities worldwide, DataCamp for Classrooms is now available in high schools in every country where DataCamp has an office: the United States, the United Kingdom, and now Belgium. We look forward to expanding this offering to more secondary school teachers and students worldwide. Our Social Impact Team is currently working to expand our platform to secondary schools in Ukraine and neighboring countries currently dealing with the refugee crisis.
How to apply
If you teach at one of the over 32,000 high schools in these countries, you and your students can access all the content DataCamp has to offer free of charge. DataCamp for Classrooms has you covered. You can learn data science concepts and apply them to real datasets on your personal or school computers in-browser, without the need to download any software. Did we mention you don't need a credit card, either? Apply in under five minutes with your school email address.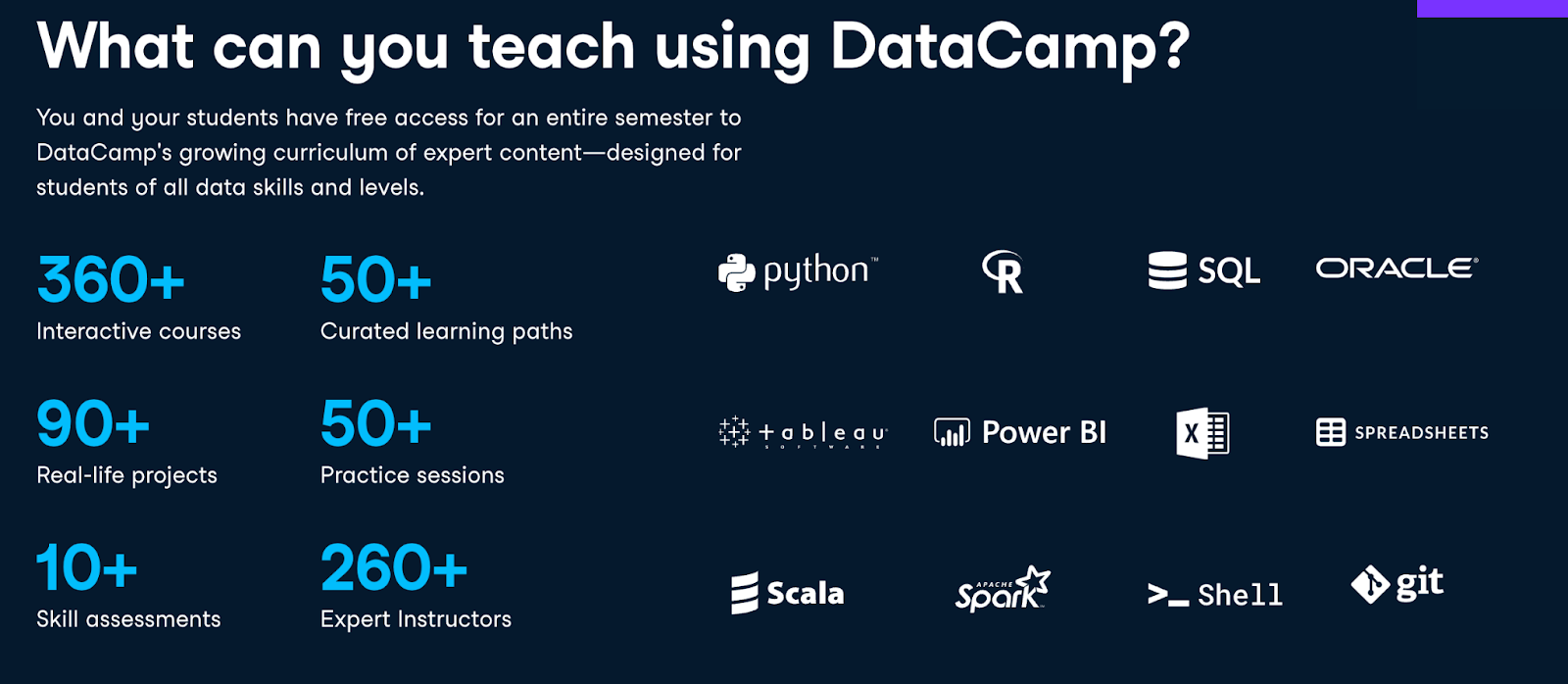 That's right—this is no free trial. We don't want teachers or students to pay out of pocket for DataCamp, period. Not now, not ever. We believe education is a basic human right. That's why teachers can reapply to DataCamp for Classrooms every six months for renewed access. And we'll never ask them for their credit cards. Not only that, they can give access to an unlimited amount of students.*
Teachers—don't wait until the fall semester to start training yourself for the data-driven future. Apply to DataCamp for Classrooms today to start learning! As long as you're a qualified teacher at a secondary school, college, or university, DataCamp will support you and your young scholars for your entire academic careers.
*Students must be at least 16 years of age to make an account on DataCamp. In the US, students between the ages of 13 and 15 may make free DataCamp accounts once their teachers get written consent from the students' parents or guardians. We're sorry—students aged 12 and under cannot make accounts on DataCamp at this time.