Employee Spotlight: Pursuing a Tech Career from Brazil to the UK
Q&A with Maria Barbosa, Software Engineer at DataCamp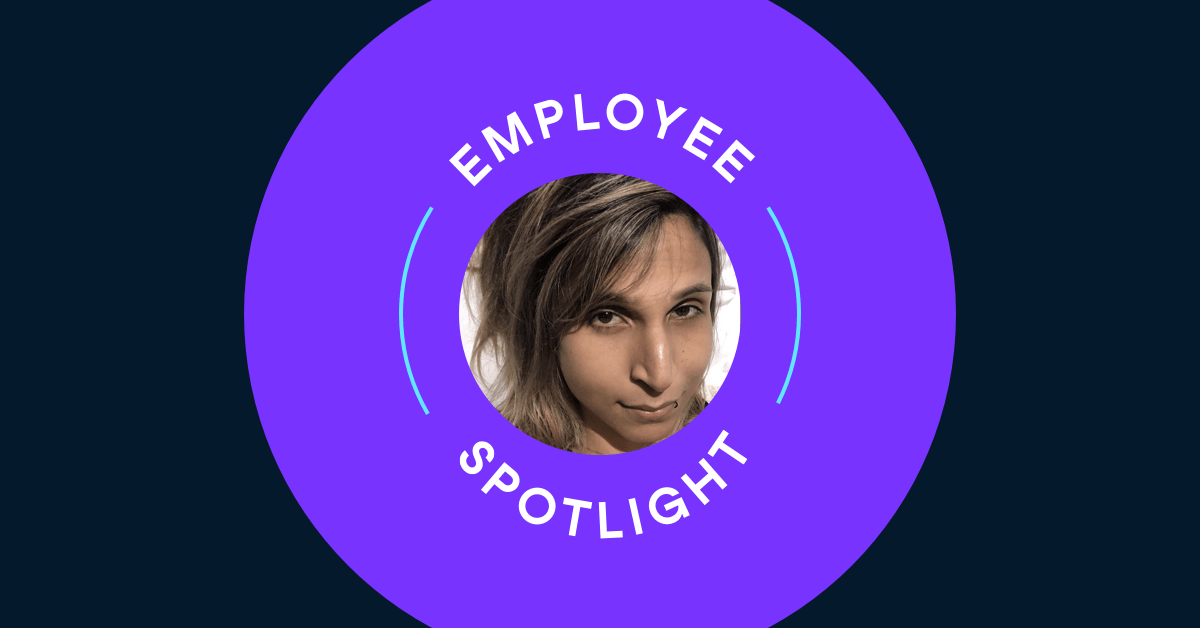 What was your journey to joining DataCamp?
Everything started with me wanting to get new experiences. One of my goals is to be a world-class developer, and to do so, I wanted to look abroad and get experiences of different cultures and projects. When I came across the DataCamp job posting for my current role as a software engineer, I could easily envision how rewarding it'd be to work on a data science education product. So I decided to apply. A big thing for me was that DataCamp relocated me from Brazil to the UK, which had been one of my goals for years, and made this bureaucratic process very smooth. Thanks, Harry and Els!
My onboarding journey at DataCamp was really smooth with few challenges. I felt that my path and onboarding projects were well done and straight to the point. This experience was different from other companies for me in that I didn't have to do tasks that wouldn't be part of my daily routine, which was a big positive for me.
Describe your current team. What do you find most interesting about your role?
I'm currently working with the Enterprise team at DataCamp—we focus on delivering the best experience for our B2B Admins. My team is an amazing one—we help each other, we discuss projects together, we have fun together, and it feels like I'm working with friends. I've had the best team building events in my life here. The most interesting thing about my role is my ability to create new features that will directly improve DataCamp's quality for our users. It feels super satisfying to see that my work has helped others.
How has your career grown since joining DataCamp?
So far, I've had a lot of opportunities to learn new things and work on new projects. Every time I want to try something new, I'm able to get support from my leader and teammates.
The most exciting thing for me is that I get a lot of chances to work with trending technologies. As an example, in the last months, I was able to work on cloud infrastructure projects, which was a new experience for me. In the coming weeks, I will be the sponsor responsible for a new feature in our app, which gives me the opportunity to do more management work.
What are you most excited for in 2020?
I'm excited for new challenges, especially opportunities to sponsor specific projects, like custom track reporting for our Enterprise customers. This will be a new feature that will enable business admins to see detailed information about their coworkers' usage on DataCamp.
What do you like best about working for DataCamp?
I'd say that working on a product that tries to change the world through education is definitely my favorite part of working here. It makes me feel proud of my work.
What are your favorite DataCamp cultural values and why?
Diversity of thought hands down. I love how when I bring up something new in a discussion, it can have a lasting impact and everyone really goes deep to explore it.
If you could choose anyone as your mentor, who would it be?
I'd choose Aaron Bates, a member of my direct team, who happens to be the person I most admire at the company. He is a really smart person and one of the nicest friends I have here. He teaches me a lot not only on the professional side but even on the cultural, as I'm from a different country I'm still lost whenever I see something British.
Would you like to join Maria at DataCamp? We're currently hiring in New York; London; Leuven, Belgium; and remote locations. Check out our open roles. If you'd like to try out the Enterprise platform that Maria works on, visit datacamp.com/groups/business.
---
---
← Back to blog