Employee Spotlight: Why I Packed My Bags to Become an Engineering Manager at DataCamp
Q&A with Nuno Rafael Rocha, Engineering Manager at DataCamp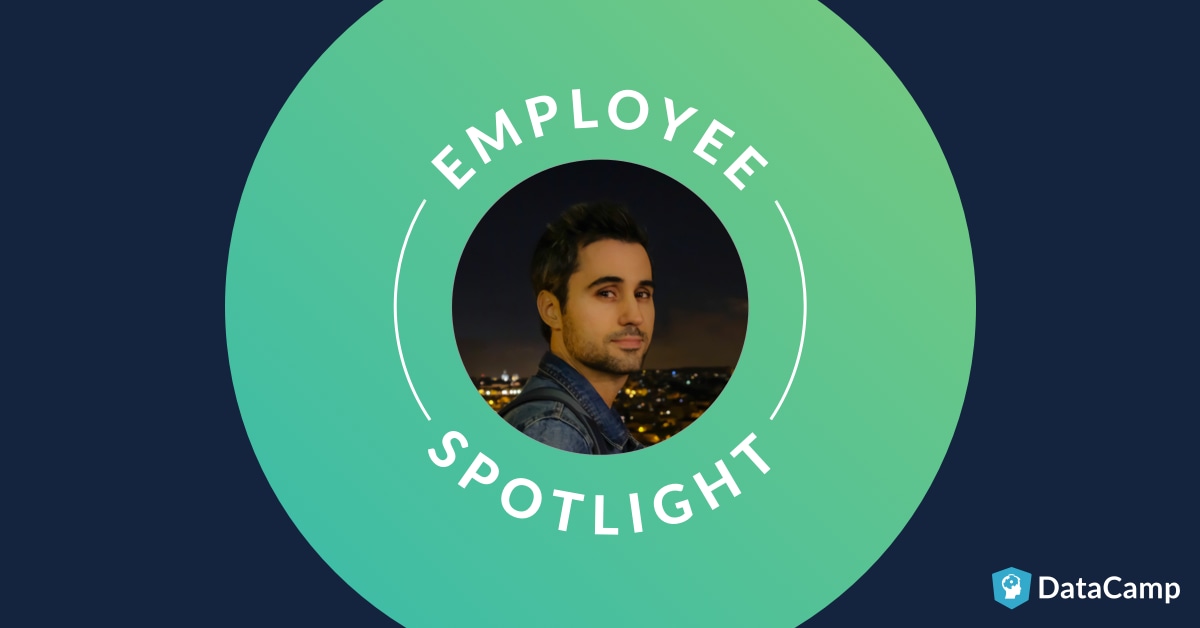 In honor of Employee Appreciation Day, we're kicking off a new series highlighting our employees and the great work they've been doing to help DataCamp in our mission to build the best platform to democratize data skills around the world.
Nuno Rafael Rocha joined DataCamp in October 2018 as an Engineering Manager in our Belgium office. He manages two product squads and oversees employee development.
What was your journey to joining DataCamp?
Since I was a kid, I've always liked technology. I remember getting my first computer in the mid-90s and spending hours trying to figure out how it worked. That led me to study Computer Science and Systems Engineering at university in my hometown of Braga, Portugal. After working at a small software company and starting a company of my own, I became a Head of Engineering at a software company that helps founders bring their ideas to life. I ended up liking people management in combination with technology. However, something was missing. I've always desired to live abroad, to be exposed to international cultures, and to work on a product for a company with an inspiring mission that I could relate to and truly believe in.
Eventually, DataCamp and I crossed paths. An original mission that genuinely helps others, check. Engineering challenges and managing people, check. An international environment, check. It was a match! I decided to pack my bags and make a not-so-obvious move: leave sunny Portugal for Brussels, Belgium—a super-international city full of life and different cultures. It's just what I was looking for (except for the weather 😅).
Describe your current team. What do you find most interesting about your role?
I'm the Engineering Manager supporting two product squads. One squad is responsible for DataCamp's learning platforms and for the teaching environment where content is created. The other squad is more or less an R&D squad. We explore new technologies, new types of exercises, and new types of content.
The most interesting part of my role is helping my team to play as a team! As a manager, I need to create a safe and inclusive environment for the team. I try to encourage, mentor, and coach the people I support and help them be productive while making sure that the organization and team's needs are aligned. It's quite challenging but highly rewarding.
How has your career grown since joining DataCamp?
Three things have helped me grow my career so far at DataCamp. For the first time in my career, I have other managers as peers, and they help me to improve my skills as a manager. Working with different teams has exposed me to various product problems and to different people, which helps me improve both my people and engineering skills. I now have experience working at a more structured organization and the satisfaction of continuously building a product that reaches millions of users.
Overall, I feel that now I'm a better Engineering Manager than when I joined DataCamp a year and a half ago!
What are you most excited for in 2020?
DataCamp has ambitious and challenging goals for 2020. We're continuously working to reach more people and to deliver the education they need to become data fluent. I'm excited to be part of that mission and to contribute to new parts of the platform that improve the existing learning applications that help our learners achieve their goals. An example of this is the new onboarding experience that we're building, which will help the learners to get better course recommendations.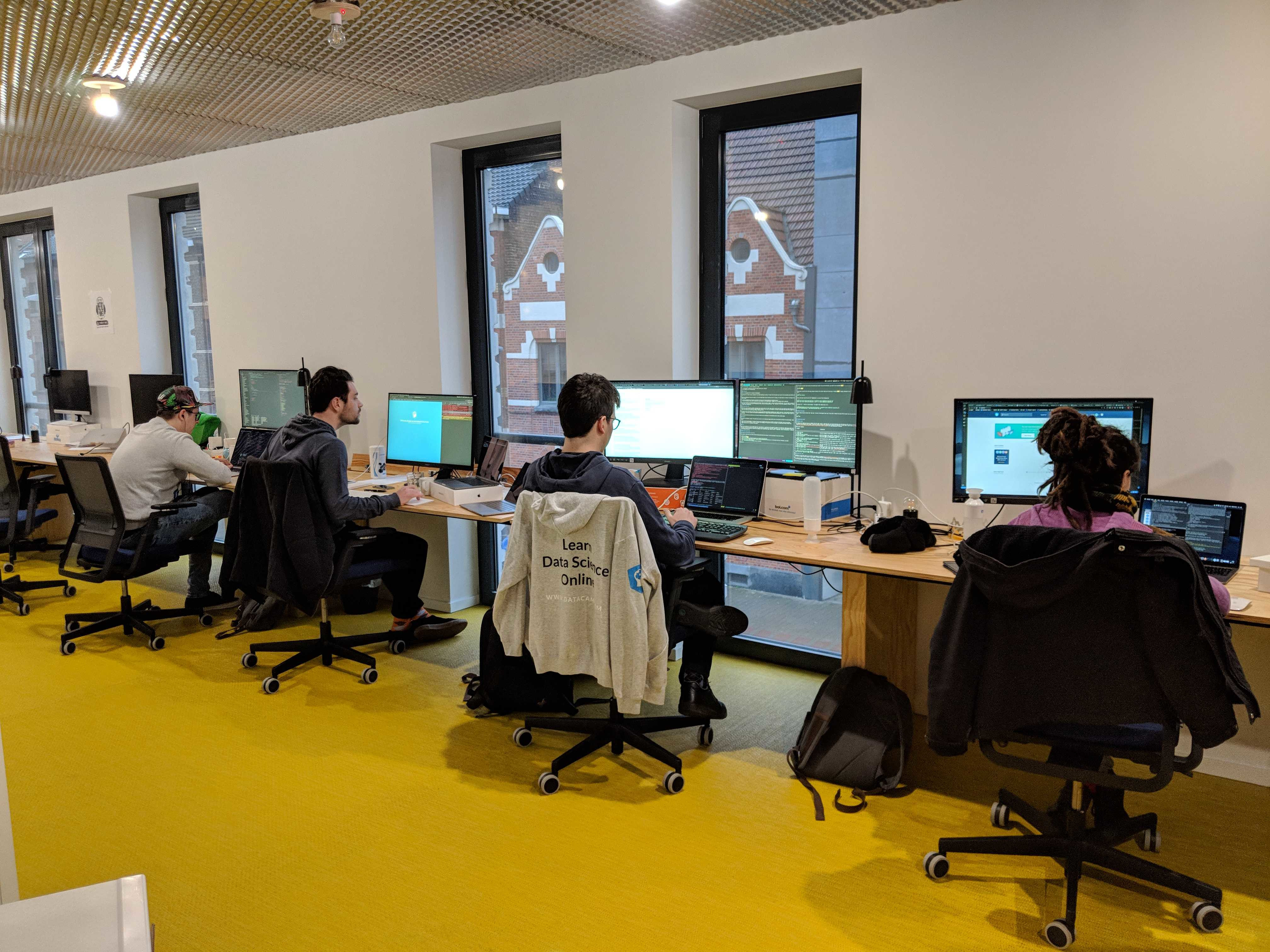 What do you like best about working for DataCamp?
At DataCamp, I feel that my work contributes to something good. Knowing that millions of users are becoming data-fluent using the product I'm helping to build brings quite some satisfaction. I'm also delighted to see that my work has made an impact on those that I help and support every day. An example of this is the recently launched Introduction to Tableau course, which uses a new type of interactive exercise to teach Tableau.
What is your favorite DataCamp cultural value and why?
My favorite DataCamp cultural value is to "put the team first" because your team is usually responsible for most of the things that make you happy or unhappy at work. Your team should make you feel welcome, comfortable, and safe. Working together as a team is essential to building a strong and healthy work environment.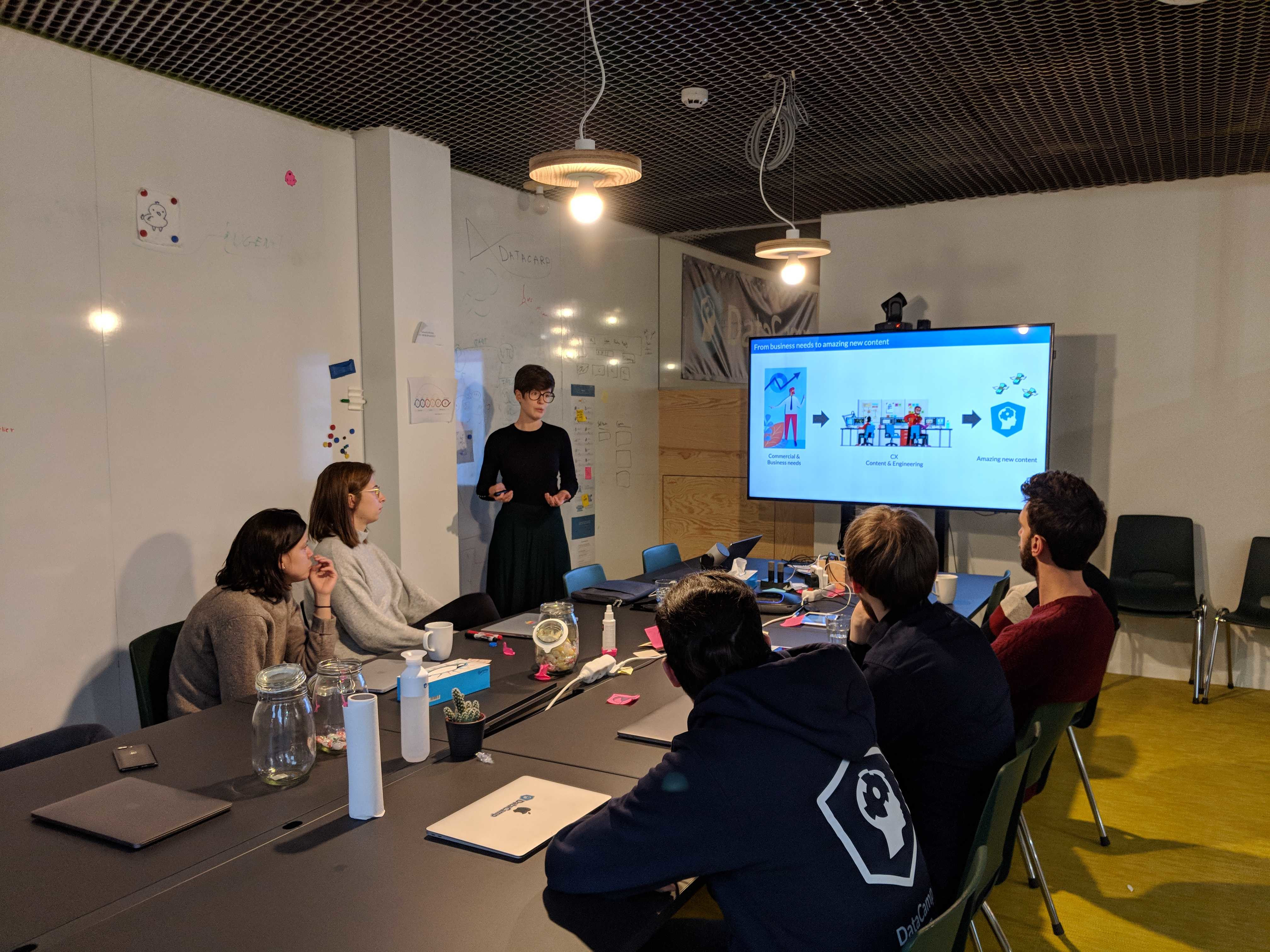 What is one thing you cannot resist?
Pizza. Napoletana. Any type really. Luckily for me, one of the best pizzerias is right here in Brussels—NONA!
Would you like to join Nuno at DataCamp? We're currently hiring in New York; London; Leuven, Belgium; and remote locations. Check out our open roles.
---
---
← Back to blog