Get Free Access to DataCamp Through April 30th
It's Free Week on DataCamp. Join us and get a taste of what DataCamp has to offer.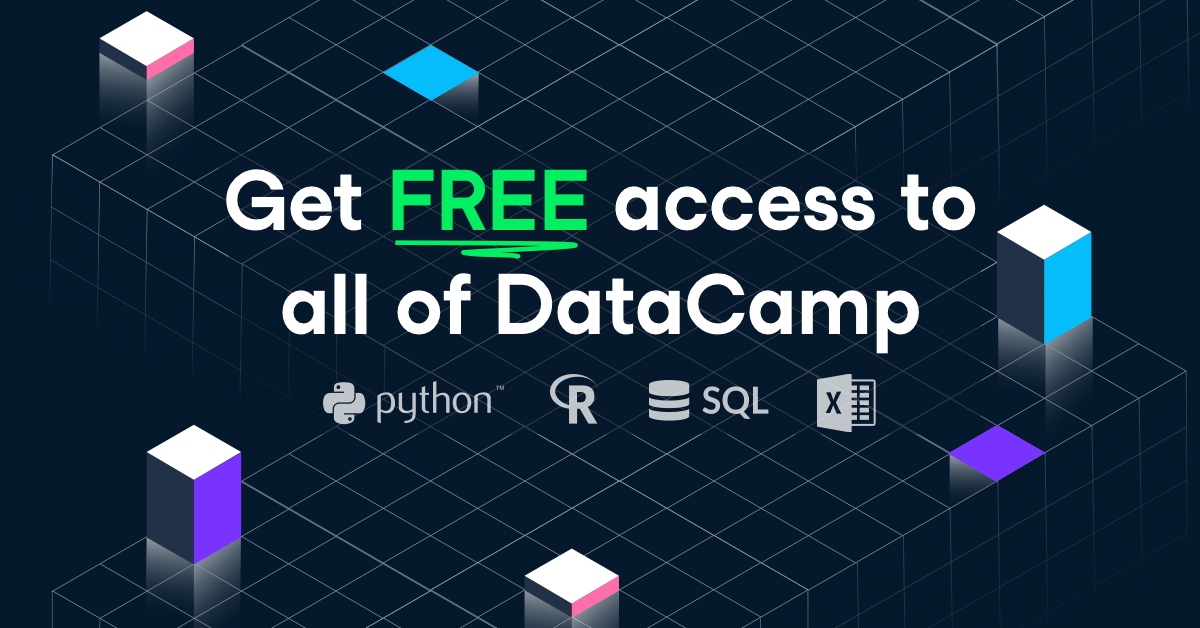 The past year has been incredibly difficult, and that's a big understatement. But one of the silver linings is the shift to digital work—and that includes online training and education.
To accelerate their digital transformation, many organizations have started using DataCamp for Business to improve data literacy across teams. Individuals who have been laid off from their jobs due to COVID have used their skills learned on DataCamp to land new jobs in data science and analytics. Through DataCamp Donates, our partner communities have allocated free DataCamp subscriptions to learners in over 60 countries. And many schools and universities have used DataCamp for Classrooms to supplement their online education programs at no cost.
DataCamp's mission is data democratization. That's why from April 22 to 30, we're hosting a Free Week, opening up access to our entire platform to anyone and everyone who wants to try DataCamp for free. (The first chapter of all of our courses is always free.) You can take as many courses, projects, and assessments as you want—and we won't even ask for your credit card number. There's no catch. All you need is an email address to get started.

Our first Free Week was last May, and we hosted another one in September. We saw hundreds of thousands of learners join us to learn new skills to further their careers.