Start Learning for Free
Join over 1,000,000 other Data Science learners and start one of our interactive tutorials today!
DataChats: An interview with Garrett Grolemund
November 29th, 2016 in R Programming
Hey R fans! We've just released a new episode of DataCamp's DataChats video series. Our first episode with Max Kuhn has already been watched over 700 times and this new episode promises to be a blockbuster as well.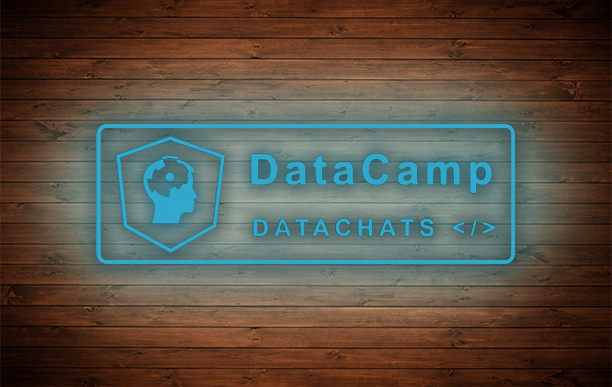 In this second episode we interview Garrett Grolemund. Garrett is a Data Scientist at RStudio and the author of Hands-On Programming with R and R for Data Science from O'Reilly Media. He talks us through how he discovered R, the evolution of R, what data science means to him and much more. 
We hope that you enjoy watching this series and make sure not to miss any of our upcoming fantastic episodes by subscribing to DataCamp's youtube channel!
Comments
No comments yet. Be the first to respond!