DataCamp Donates Digest Q3
In this quarterly digest, we bring you the best news and success stories from DataCamp Donates and our partners—read on to find out more about the good causes your subscription is helping to support!
What are we aiming to achieve?
The primary goal of this piece is to showcase the good work our partners have done, in a wholesome kind of way. In a good scenario these stories would mention data science, and in an ideal one a direct application of skills learned on DataCamp, but this isn't a hard and fast rule. As long as they are partnered with DataCamp it can be assumed they've learned with us and applied that knowledge to some degree. Second, by showing we keep an eye on what our partners are doing and giving this occasional "well done" message we demonstrate good relations with them—rather like resharing their posts on social media. This will not only improve DataCamp's brand image, but also encourage further applications to DataCamp Donates.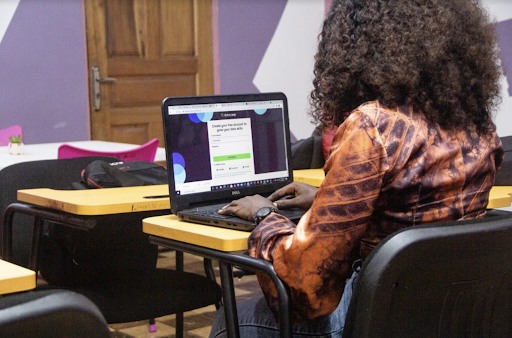 For many of us, the third quarter of 2021 was the long-awaited "return to normality" that dominated headlines last year. 2020 had been a bumper year for DataCamp Donates thanks to our mission to keep education going through challenging times, and this quarter we were pleased to see many of our partner organizations continuing their philanthropic activities. They have made use of DataCamp's content to upskill their staff and volunteers; they have secured funding from prominent sources; they have announced new partnerships; and many have done amazing work to spread data literacy to groups we would otherwise not have been able to reach.
A quarter in review
DataCamp Donates has proudly partnered with over 100 organizations, from student clubs to international NGOs, through which we offer our content for free to people who may not otherwise have had the opportunity to learn data science.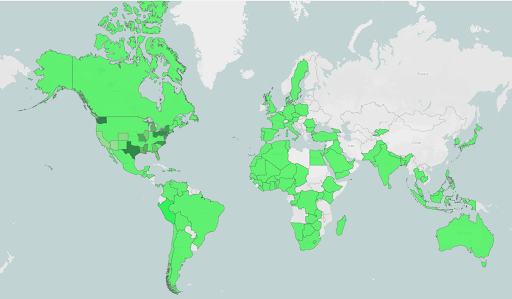 In Q3 alone we achieved some impressive statistics together:
Over 20 new organizations added to our list of partners
3,763 licenses donated to learners in 29 different countries To date, DataCamp Donates learners have put in an incredible amount of work:
226,000 hours of learning completed by DataCamp Donates learners
Over 52,000 courses completed, with Python, SQL, and R the top three most popular technologies
Over 8,200 skills assessments taken by DataCamp Donates learners

In this section we bring you a series of achievements and success stories from our partner organizations!
Blossom Academy's mission to upskill professionals in Ghana was recently featured in CNN's What's the Big Idea feature.
In a huge step towards their mission to assist companies in disclosing their environmental impact information, Mirjam Wolfrun, Director of Policy Engagement at CDP Europe, was recently appointed to EFRAG, a task force that has worked towards the EU's sustainability reporting standards.
DataU recently partnered with USAID, giving them another significant step-up in providing data science education to vulnerable youth in Cambodia.
FareShare has been named this year's Charity of the Year by the Charity Times Awards! Through its partnership with ASDA, a major UK supermarket chain, FareShare has redistributed hundreds of thousands of meals to people in need that would otherwise have gone to landfills.
Gaza Sky Geeks recently were awarded a grant to have their learners get certified by Google. Recognized by employers, this initiative will have a huge impact on nurturing young tech talent in Palestine!
Improvements in the security situation in the CAR this quarter meant Ground Truth Solutions were able to resume their work there on gauging public perceptions towards the humanitarian response to COVID-19.
The COVID-19 pandemic hit Nepal hard, and in the town of Tulsipur local authorities struggled to keep track of the number and severity of cases. Open Knowledge Nepal was selected for a project that collected data on cases and used it to advise on healthcare resource needs. Their blog provides a detailed account of what happened, as well as what they learned from it.
Arlin Rickard, founder of the Rivers Trust, was recently awarded an OBE, a prestigious award from the UK Crown, in light of their decades of work in improving the health of Britain's rivers for local communities and wildlife.
Happy (belated) fifth anniversary to She Code Africa, who have spent these five years empowering women in technology across Africa!
Megan Myungwon Lee, an advisor to Simple Steps Community Connection, was recently named the CEO of Panasonic North America. With a shared passion for empowering female immigrant talent in the US, Lee has provided valuable guidance to SSCC and hosted a webinar with them.
In the summer of 2021 southern Haiti was hit hard by an earthquake that left over 650,000 people in need of aid. SOIL set to work on delivering supplies such as tents to people in need of temporary shelter and chlorine tablets to purify the contaminated water, and have recently shifted their focus towards rebuilding people's houses.

Additionally, we had some of our own success stories to share this quarter!
was made available for free to high school students through their teachers in the US and UK—we are hoping to expand this across the world in the future!
DataCamp for Mobile is the main point of access to our content for over a quarter of our users in the developing world—we recently published an article detailing how improving our app, intended for "lunchbreak learners", people with five minutes to spare, broadened into expanding data literacy overall.
DataCamp recently partnered with Omdena to upskill their worldwide team. Omdena is an organization of AI engineers who aim to use their skills for social good such as improving food security or planning resource allocation after natural disasters. Their learning on DataCamp helped them sharpen their skills in machine learning, programming, and data manipulation. You can read more about the details of our partnership in our new case study!
New and returning partners in Q3 2021

And finally, we received some lovely "thank-you's" from our partners!
"Big data is at the heart of all the drivers of change that are sweeping the world today, from socio-economic to smartphone to cloud to gaming. Thanks to DataCamp for providing such a tremendous framework for applications learning data skills." —Code for Nepal
"Thank you DATACAMP #datacampdonates for believing in our mission to inspire more women in data science." —Women in Data Science Medellin
"At Women in Data, we value education as one of our core pillars, so we are excited to offer DataCamp access to all of our members for FREE for 12 months thanks to DataCamp Donates! DataCamp makes it easy for everyone to learn new skills specific to their role or target career." —Sadie St. Lawrence, Founder and CEO of Women in Data
We're on a mission to democratize data literacy: You can apply to join DataCamp Donates on our partners page. We also offer DataCamp for Classrooms to university lecturers, and UK and US high school teachers, for free—if you work in these professions you can apply today. Alternatively, spread the word by telling your teacher/lecturer about this initiative!