Employee Spotlight: Enabling Enterprise Success at DataCamp
Q&A with Cat Powers, Customer Success Manager, Enterprise Enablement at DataCamp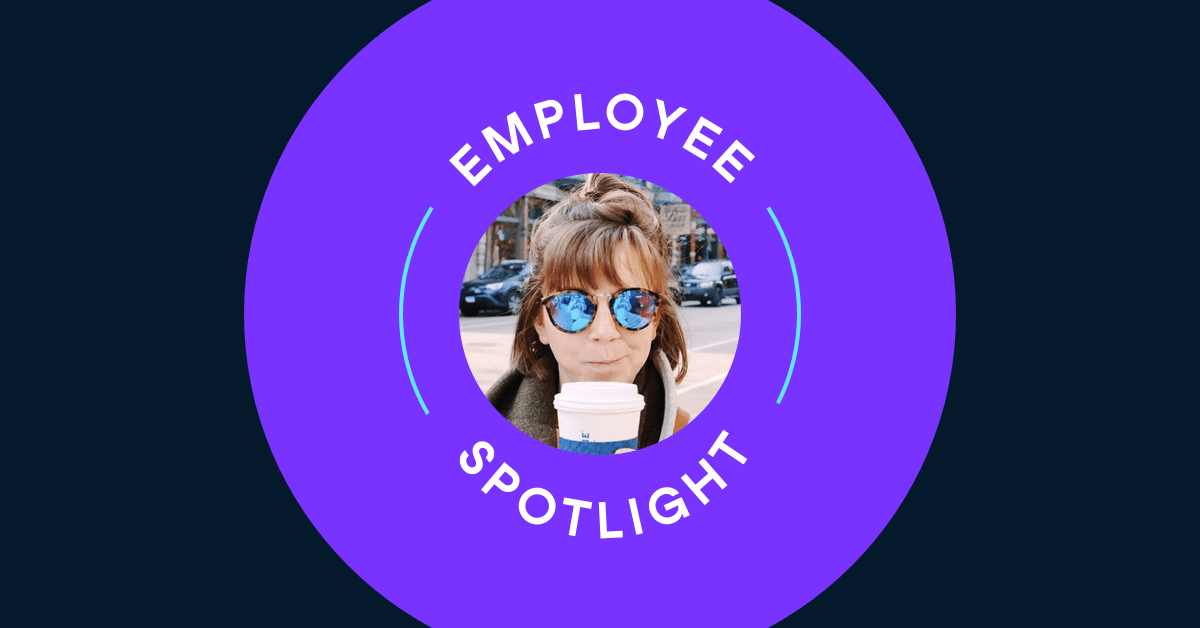 Cat Powers joined DataCamp in March 2018 as a Customer Success Manager in our London office. She oversees over 200 Enterprise customers.
What was your journey to joining DataCamp?
I started my career in public relations, specifically in public affairs and nonprofit PR. I then transitioned into the SaaS space at a marketing tech startup, specifically in a product education role.
Working at a mission-driven organization has become more important at each step in my career, and I truly believe in making education accessible to everyone. I clearly don't have a data science background, but I knew DataCamp's mission was aligned with my personal passion for education. And now that I work at DataCamp, I have had the best resource to get up to speed on data science along the way!
Describe your current team. What do you find most interesting about your role?
The Customer Success team has the privilege of working directly with our Enterprise customers, the most passionate group of customers I've encountered in my career. I hear stories every day about how DataCamp has impacted our learners' careers, and it makes me excited to start working each day.
How has your career grown since joining DataCamp?
I've been able to create my own role at DataCamp, not only working directly with our Enterprise customers, but collaborating with our Product and Content teams to advocate directly on behalf of our customers. I've been able to go beyond the day-to-day as a Customer Success Manager and partner internally on new feature ideas, feedback, and initiatives.
Most recently, direct feedback and extensive interviews between our customers and the Enterprise Product team culminated in the new Advanced Enterprise Reporting feature (complete with Adoption, Engagement, Assessment and Content Insights dashboards). It's exciting to see ideas come to life by partnering with our Enterprise customers and internal teams.
Not only has DataCamp helped me achieve these career goals, but I've had the opportunity to live in London as our first Customer Success team member in Europe. Living in London has been a lifelong dream of mine, and it's been the perfect opportunity to work alongside our customers and internal teams based in Europe.
What are you most excited for in 2020?
Seeing my customers' goals come to life. I've been working with many of my customers consistently for the past two years, and many more are brand new to DataCamp. It's invigorating to see their data fluency programs for employees come to life through our platform, and to witness the enthusiasm from their learners that follows!
What do you like best about working for DataCamp?
DataCamp fosters intra-team collaboration, and our teams bring ideas to life quickly. I feel empowered to take risks and experiment in my role. No two weeks look exactly the same, which I find refreshing and motivating.
What is your favorite DataCamp cultural value and why?
Seek out diversity of thought—no two DataCampers are alike. Diverse backgrounds and experiences converge here, and we are all better for it. What may be mundane meetings at other companies become refreshing and enlightening experiences at DataCamp. Much of what I've learned at DataCamp is a direct result of engaging with my colleagues each day, and I feel confident sharing my perspective.
What's something you learned in the last week?
This past week, I learned that dogs are only in REM sleep for 20 minutes—compared to 90 minutes for humans—which is why they spend 50% of their day sleeping. I learned this because it feels like my dog, Earl, is sleeping far more than 50% of his day—but he needs/deserves it!
Would you like to join Cat at DataCamp? We're currently hiring in New York; London; Leuven, Belgium; and remote locations. Check out our open roles.
---
---
← Back to blog