What can you do with Power BI?
Learning Power BI during free access week? Gain a better understanding of the art of the possible when mastering Power BI.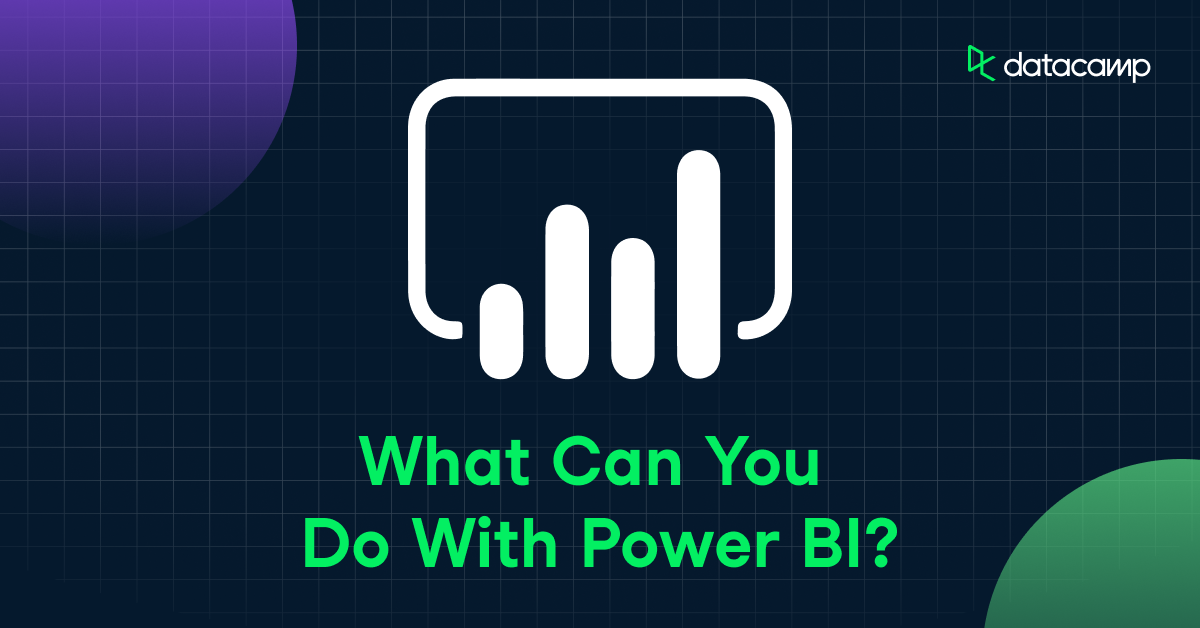 With an ever-growing amount of information circulating the global datasphere, understanding your data is more important than ever. Businesses worldwide depend on data contextualization to visualize their information, allowing them to make better business decisions. Better yet, we now have tools such as Power BI to process your data more efficiently.
Over 250,000 organizations, including many Fortune 500 companies, have adopted Power BI as their main business intelligence tool. It is robust and powerful (handling up to 100 million rows of data), making it an essential tool for businesses in different niches to convert raw data into a variety of actionable insights.
If you're curious about what you can do when you've mastered Power BI, we've taken a closer look at some potential projects.
What Can You Do When You Master Power BI For Data Analysis?
1. Visualize your data with beautiful no-code plots and charts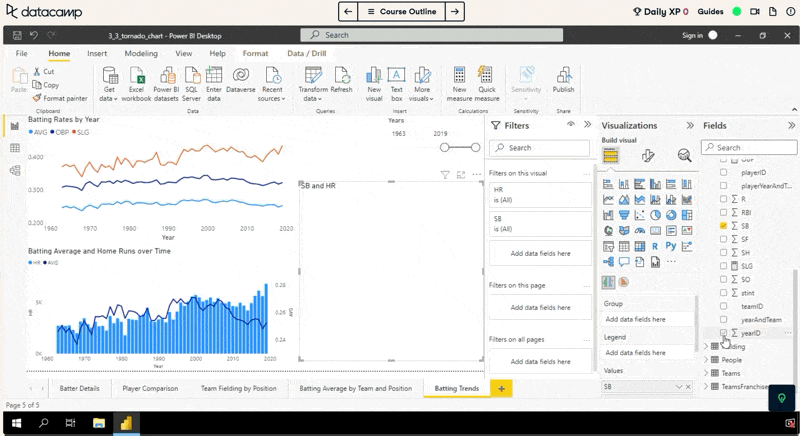 Power BI's plotting and charting tools are powerful and easy to use and require no coding at all. From traditional plots like bar plots and line plots to business focussed charts and gauges, Power BI has it all. By mastering data visualization in Power BI, you'll be able to create beautiful, customizable charts, and create impact with your analysis.
How to get started
2. Crunch those numbers with DAX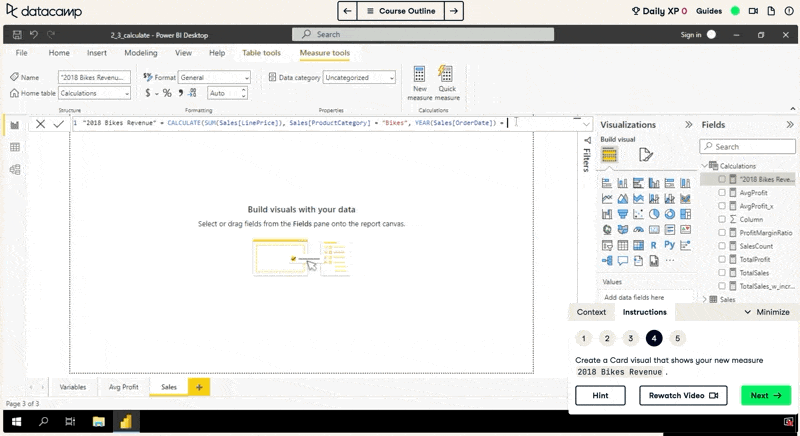 If you've ever thought "Excel formulas are useful, but I want something better", then DAX is for you! DAX is Power BI's scripting language and closely resembles Excel formula syntax. It provides a simple-yet-powerful way to crunch numbers on your dataset.
How to get started
3. Manipulate and transform your data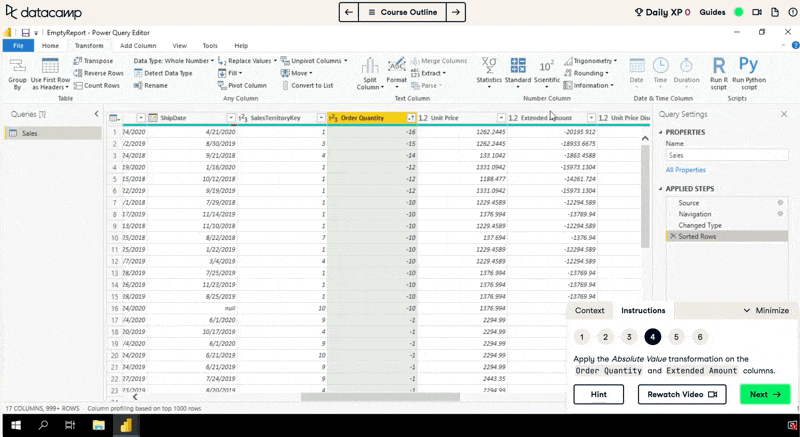 As every data analyst knows, data is never in the format you want when you get it. Fortunately, Power BI includes powerful tools to prepare and transform your data for analysis. With Power BI's M language and advanced editor, you'll create robust data transformations that take your data from raw, to ready for analysis.
How to get started
4. Tell your data's story with interactive dashboards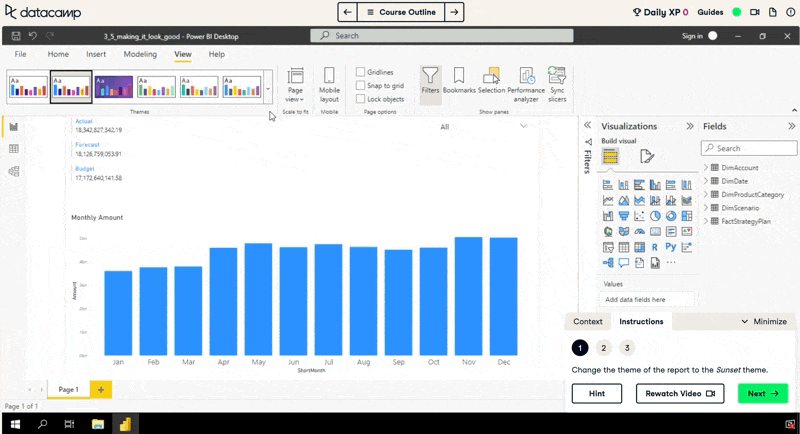 At its heart, Power BI is all about creating interactive dashboards to help you understand your data. DataCamp's Power BI curriculum teaches this from the start, so you can get from zero to insights as fast as possible.
How to get started
5. Share your reports with colleagues and the world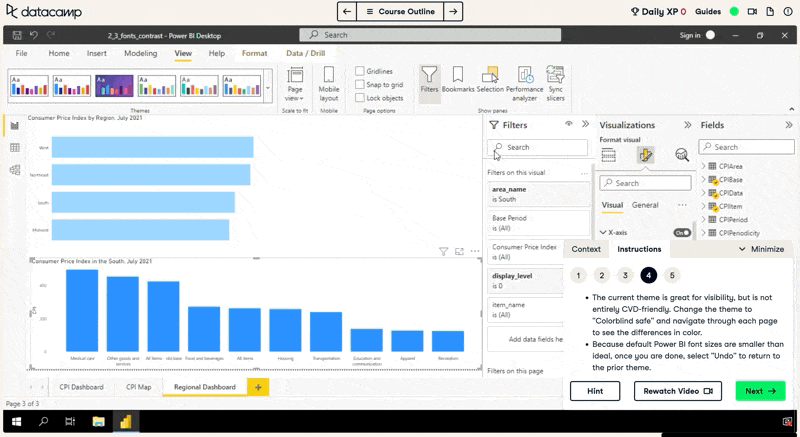 The value of data analysis comes from the decisions people make from the results. To do that, you need to share your results with your colleagues or the wider world. Power BI provides a range of sharing tools to make your dashboards available to others. Before you get to that though, it's important to learn how to design dashboards and reports with users in mind.
How to get started