Case Study: Analyzing Job Market Data in Power BI
Help a fictional company in this interactive Power BI case study. You'll use Power Query, DAX, and dashboards to identify the most in-demand data jobs!
Start Course for Free
3 Hours
4 Videos
24 Exercises
Loved by learners at thousands of companies
---
Course Description
Apply Your Skills with a Power BI Case Study
In this Power BI case study, you'll explore a real-world job posting dataset to uncover insights for a fictional recruitment company, DataSearch.


Use Power Query to Investigate and Clean Data
Using what you've learned from previous courses, you'll use Power Query to investigate and clean the data to find out what skills are most in-demand for data scientists, data analysts, and data engineers.


Utilize DAX to Build Insightful Visualisazations
You'll then use DAX to build insightful visualizations of your findings. Finally, you'll bring it all together using everything Power BI has to offer to create a business dashboard so that you can answer questions for the DataSearch team.
You'll start this Power BI case study by importing and cleaning the job posting dataset using Power Query. Once you've done this, it's time to roll up your sleeves and do some initial data exploration.

The DataSearch team still needs answers. Luckily, they have you on their team! In this chapter, you'll continue to apply your Power BI skills to extract data insights with tools like DAX and begin to build unique data visualizations.

It's almost time to hand over the final deliverable. In this final chapter, you'll combine all of the job listing insights you've discovered into an interactive Power BI dashboard for the DataSearch team.
Collaborators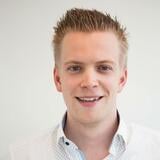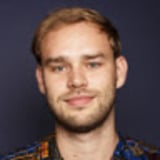 Luke Barousse
Data Analyst and YouTuber
Luke has been working as a data analyst for the past number of years and has a passion for sharing learnings in data science; hence why he created a
YouTube channel
. Prior to his life as a data analyst, he obtained his degree in mechanical engineering and then served in the United States Navy's submarine force for 7 years. Following his naval service, he obtained his MBA specializing in business analytics and then transitioned to become a data analyst.
See More
Join over
12 million learners

and start Case Study: Analyzing Job Market Data in Power BI today!