Data Preparation in Power BI
In this interactive Power BI course, you'll learn how to use Power Query Editor to transform and shape your data to be ready for analysis.
Start Course for Free
3 Hours
9 Videos
26 Exercises
Loved by learners at thousands of companies
---
Course Description
Learn How to Use Power Query Editor
Transform and shape your data in Power BI. In just 3 hours, you'll cover essential data preparation steps, previewing data in power query, and transformations.

By the end of this course, you'll feel confident using a range of Power Query Editor tools and techniques and know how to clean and prepare your data for the next stage in the data analysis workflow.


Manipulate Data in Power BI
Power Query is a powerful data manipulation framework available throughout a number of Microsoft tools, which allows you to clean different data types ready for analysis. You'll learn how to deal with duplicates, missing values, and profiling to find anomalies. After each new topic is introduced, you'll have the opportunity to put your new knowledge into practice with hands-on exercises, such as splitting and merging text columns.


Master Data Transformation in Power Query
The last two chapters of this course are focused on helping you with transformations in Power BI, allowing you to transform text, apply logarithmic and square root transformations, and date transformations.

This course is part of the Data Analyst and Power BI tracks, offering you plenty of ways to improve your Power BI skills or even build towards a career in data analysis.
Profiling your Data and Introduction to Power Query

Free

Data preparation is key to becoming a successful data analyst. You'll learn how to do essential data preparation steps such as filtering and renaming columns and how to use data preview in Power BI to identify common errors that appear in datasets.

Data Preview features in Power Query

In this chapter, you will learn about the key data preview features available through Power Query and how they can help you summarize the characteristics of your dataset. You'll also understand how investigating your dataset in Power Query can assist in determining the data transformation steps you need to take.

The preparation and transformation of text data can also be carried out through Power Query. Through interactive exercises, you'll learn about some of the most common text transformations, such as how to split and merge text columns, trim unwanted characters from any text data, and prefixes to any text data in your dataset.

Numerical transformations in Power Query

This chapter covers the most common numerical transformations you'll use in Power Query. You'll learn how to perform some more advanced Power Query transformations. This includes applying logarithmic and square root transformations on numerical columns, rounding numerical data, and extracting month and week names from date columns.
Collaborators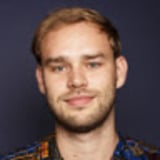 Khaled Choucri
Strategic Analyst
Khaled is a Power BI certified Strategic Analyst at Trilogy. He has a strong focus on data engineering and financial analytics. Khaled is passionate about studying human behavior and financial decision-making, particularly using machine learning and AI. He has a great desire to develop solutions for the technology-enabled future.
See More
Maarten Van den Broeck
Senior Content Developer at DataCamp
Maarten is an aquatic ecologist and teacher by training and a data scientist by profession. He is also a certified Power BI and Tableau data analyst. After his career as a PhD researcher at KU Leuven, he wished that he had discovered DataCamp sooner. He loves to combine education and data science to develop DataCamp courses. In his spare time, he runs a
symphonic orchestra
.
See More
Join over
12 million learners

and start Data Preparation in Power BI today!