Why I Chose DataCamp Certification
DataCamp Certification offers learners an official way to prove they are job ready. Here's one learner's story about her journey in achieving a DataCamp Certification and starting her new dream career.

I'd been working towards a career pivot into data science for almost a year. But, due to a heavy workload in my then job in architecture, I hadn't been able to progress as quickly as I'd initially planned.
So, as soon as I saw the DataCamp Certification, I was excited—I knew it would help me unlock the next step in my career switch. I decided to quit my job and really focus on gaining ground in data science.
I had originally planned to apply for a Master of Applied Data Science program at a university, but the cost to attend was quite high. Instead, I decided to learn through DataCamp as I loved the platform's interactive experience and found it to be the most cost-effective route to improve my skills fast.
About three months into my learning I saw DataCamp's new certification. The timing was great as I was beginning to feel frustrated with not knowing much I had been progressing. I started working on the certification assessments and challenges, and my confidence increased with each one.
How I Prepared for Certification
I wanted to get the Data Scientist Certification as soon as possible, so I immediately began reviewing all the requirements and documentation. I learned about the format of the exams and that I would need to fill in the coding blanks for assessments rather than answer only multiple choice questions.
Since I had some previous knowledge of Python, I jumped into my preparation by just taking the courses that might help me with my weaker areas. I also worked on several projects offered on DataCamp.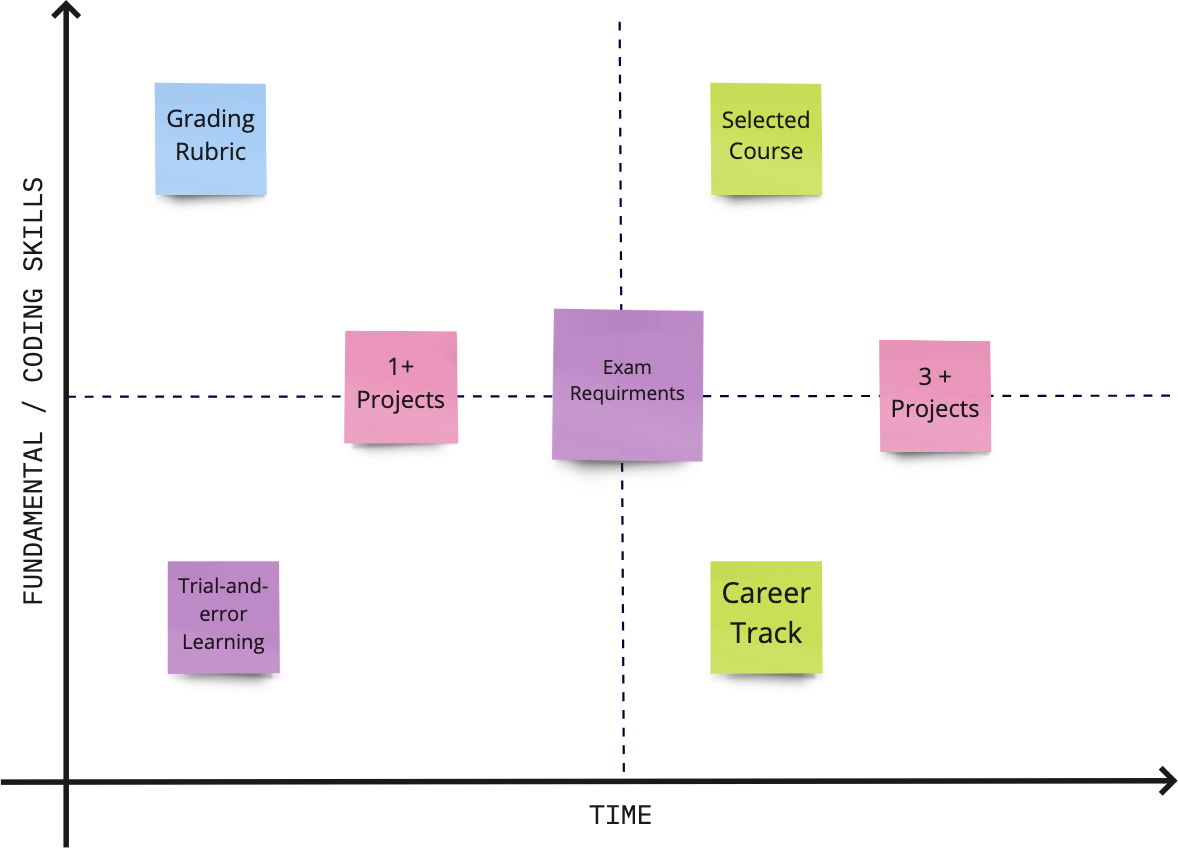 Certification Experience and Case Study
I went through the earlier version of DataCamp Certification which included three parts —assessments, a coding challenge, and a case study. I enjoyed the excitement and sense of achievement every time I passed an item. However, I found the case study to be more challenging that I thought it would be when I got the dataset.
For me, the case study adds the most value to the certification because it's an effective way to test yourself on whether you can apply all the skills and knowledge to a business scenario. This high level of application requires you to have a big picture of data science and understand when you should bring out your toolkit to fix that particular problem.
The grading rubric for the case study was key. I studied by summarizing important statistical and modeling concepts and codes that aligned with each category in the rubric. I created my own references to know how to search the answers as quickly as possible in case I forgot some codes while working on the assigned problem.
Getting Value from the Certification
Getting certified as a Data Scientist by DataCamp has been very rewarding. After getting certified I was able to leave my previous career as a landscape architect and land a full-time job working with data for an edtech company.
This experience taught me a valuable life lesson—always look for an alternative or creative way to accomplish your goals. During the certification process, my husband questioned the value of getting certified and suggested I try another route. However, my success proved him wrong and built up my confidence to solve the challenges that I'll encounter in my new career.